Those of us old enough to have watched Ted Danson, et. al., in the hugely popular television series "Cheers," knows that the most memorable line from its theme song was, "where everyone knows your name." It's unlikely that the staff at CopenRoss Growlers on Overland Road in Boise will ever know everyone's name, but they will know your favorite beverage after just a few visits.
Knowing what beers you like, and which ones you prefer to drink, is no simple task considering the extensive list of beers and ciders and wines and non-alcoholic drinks they carry. They advertise "70 taps," and I stood there at the bar counter and tried to count them. But my eyes couldn't remain focused long enough to concentrate on each individual tap.
I'm not as adventurous in beer tastes as Nick and Ashley whom I recently met at CopenRoss Growlers. They live close by so coming to the pub at 5120 Overland Road in Boise is almost like going to a neighbor's house for them. They told me that they are very comfortable in recommending the place to friends visiting from out of state, and that the staff treats everyone the same – even those who don't drink alcohol. A glass of water is served with the same smile as a glass of beer or a growler to go.
Speaking of growlers to go, Eric and Christi came in to have two growlers refilled as I was working on this article. Eric was wearing his shirt from a pub on a different continent, and he said they enjoy quite a few of the varieties available at CopenRoss Growlers. And, of course, they like coming in and getting their growlers refilled to take home and enjoy.
How about food?
While they are known primarily for their amazing selection of brews -- and of course the warm and excellent service – the staff at this hospitable gathering place also serves up some great pub grub.
I recently had the Hawaiian Pizza, and I wish I'd asked if they had any crushed pepper flakes to sprinkle across the top, especially on the pineapple. That sweet and spicy combination would have tasted really good. I know there are some people who think that having pineapple on a pizza is shameful, but I don't question how well done or rare they want their steak cooked, or what type of dressing they pour over that crispy lettuce salad. When it comes to food or drink, I think the best attitude is "to each their own."
There are other beer pubs in Boise, and I am not receiving any special benefits or free beer or food by writing this article about CopenRoss Growlers. It's about a 15 minute drive from my house, but I like coming here a couple times a week to have a beer (or two) and to do some writing, such as this article or on one of my books. Co-owner Lisa really cares about other local businesses, even as she is one herself. She supports local authors, such as myself, and she ensures that the friendly atmosphere is genuine and extended to everyone who walks through the door.
And you won't find a friendlier head bartender, or beertender in this case, as James. He'll greet you with a warm "Hello" or "How are ya?" as you walk in the door. So if you are looking for a nice place to stop in for a beer and some tasty pub grub, check out CopenRoss Growlers on Overland Road in Boise. Go there often enough and they might even "know your name."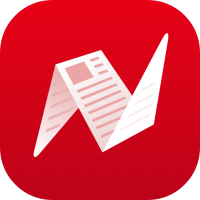 This is original content from NewsBreak's Creator Program. Join today to publish and share your own content.