UPDATED September 8, 2021. Yes, July 23 was National Hot Dog Day.
I was just told about another place that has quite the selection of gourmet Hot Dogs, there are 14 on the menu that I just looked at online for Twisted District Brew Company at 3840 Chinden Boulevard in Garden City. I haven't been there yet since I was just told about it this afternoon. But with names like Ring of Fire, Garden of Eden, and The Pool Boy (and many other interesting names), these dogs beg for tasting.
I don't think there were any celebrations here in Boise, Idaho, but that doesn't mean you can't celebrate on your own. Your two main options are to go out or to eat them at home.
How do you like your hot dogs when you cook them at home? I like to fold the bun open (without splitting in two) and put it in the toaster oven to toast for a few minutes. I like the extra firmness that the toasting gives to both the outside and the inside. The inside toasting is especially helpful for holding the condiments.
I've been called a few things because I like my foods to be done in a specific way, and that also goes for hot dogs. So, once the bun is toasted and set on the plate, I put some squiggles of Ketchup on one side of the bun's inside, and Mustard on the other. I set the heated hot dog right in the middle of the bun, and then I sprinkle chopped onion and sweet pickle relish over the hot dog, allowing them to spill into the liquid condiments.
That's my hot dog; what's yours?
Nathan's Coney Island Hot Dog Eating Contest has drawn a lot of attention to the franchised hot dog operation. We were in New York one May, and decided to go out to Coney Island and see what it was all about. There were Nathan's stands in the city, but we wanted the "real" place.
Off we went on the subway to Coney Island and Brighton Beach. Given that it hadn't yet become summer, many of the activities along the Boardwalk were closed, although a few of the rides were open. The beach wasn't crowded, and so it was a very pleasant day there.
We walked around some to ensure that we would be hungry for the hot dogs we were about to have. We went to the Nathan's stand and ordered a total of three Originals plus some fries and drinks. We sat down and ate them and kind of looked at each other with a "hmmm" look. Neither of us thought they were anything special. Oh, well. We had tried them, and now we knew. Nathan's has a good marketing team hard at work.
There are places in Boise where you can get hot dogs, but the one cart that was a downtown fixture for years has moved on. Dave's Tater Grill started selling hot dogs at his cart in 2006, and moved on to "new opportunities" in late 2020. He would usually be sporting a Boise State shirt or sweatshirt since most evenings were cool (or cold!). His specialty — you probably won't be too surprised by this — was the Tater Dog.
Boise and Idaho are known for potatoes, so why not have them on a hot dog? Not all that elaborate, the Tater Dog was a hot dog covered in shredded hash browns with cheddar and jack cheeses on a toasted bun. It wasn't always hash browns that he had on it; he started with potato wedges, then went to thick potato slices, and finally settled on hash browns at the advice of a customer who suggested them. Dave's Tater Grill is no longer in Boise, but you could make your own version of his Tater Dog at home — the recipe isn't complicated at all.
Where are some places to get a good dog in Boise?
Yelp lists the following ten places to get a good hot dog in Boise (and neighboring area)
Scotty's Hot Dogs
Foxy Franks
Top Dog Grill
Twisted District Brew Company
Gandolfo's New York Delicatessen
Freddy's Frozen Custard and Steakburgers
A&W Restaurant (they actually occupy places 7, 8, 9, and 10)
No matter what you like on your hot dog, plan to enjoy [at least] one of them tomorrow. After all July 23 IS National Hot Dog Day.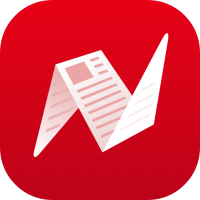 This is original content from NewsBreak's Creator Program. Join today to publish and share your own content.