The Idaho State Veterans Cemetery in Boise is set on North Horseshoe Bend Road, just about as far north and east as you can go and still remain within the Boise city limits. Although the address is on North Horseshoe Bend Road, that is the office. The cemetery itself is east of that location; it's easy to find.
Here is the somber introduction on the main website for the Cemetery: "The Stars & Stripes flies in silent vigil 24 hours a day on a magnificent hilltop overlooking the Idaho State Veterans Cemetery. Set against a backdrop of native grasses, green hills and the rugged Boise Foothills, the 76.5 acre cemetery offers a peaceful place of solitude and beauty for friends and family members of those laid to rest here."
Burial in a Veterans Cemetery is an honor reserved for those who have served honorably (as well as certain family members) in the United States military. You don't have to be a resident of Idaho to be buried in one of Veterans Cemeteries; eligibility is determined by the National Veterans Cemetery eligibility requirements and Idaho law.
My Dad is buried in a National Cemetery -- to the best of my knowledge, he was never in Idaho, not even on a cross-country drive. And today -- July 19 -- is special day as it was on this date in 1964 that he, and my grandfather, were both killed by a drunk driver. I was only 16 at the time.
His burial location is on one of the most beautiful plots of land I've ever seen. It is Fort Rosecrans Cemetery on the Point Loma peninsula in San Diego, California. The image below of Dad's marker in the foreground (with Mom's inscription on the reverse side) shows just a piece of the view out to the expansive Pacific Ocean. I will be there next month to pay my respects to both of them, and to other family friends interred there.
Coming back to the Idaho State Veterans cemetery in Boise, there is also one in eastern Idaho in Blackfoot. As do many of the national cemeteries, the website of the Boise cemetery has links for forms to fill out for requesting burial in any one of the national cemeteries. There are restrictions for burial in certain cemeteries, such as Arlington National Cemetery. Also, some of the cemeteries have run out of land for in-ground burials and will only accept ashes to be placed in walls of honor.
One of the links that I have found useful was the Nationwide Gravesite Locator. By default, the cemetery it opens to is the one where you've selected that link, so in this case, the Idaho State Veterans Cemetery. But you can scroll to the top of the cemetery list and choose ALL to find any veteran buried in a national cemetery. It gives the grave market location as well as a map of the cemetery. That is very helpful when going to a cemetery for the first time.
The following "video" is a slide show presentation of the Memorial Day Celebration at the Idaho State Veterans Cemetery in 2019 -- there were no public ceremonies in Boise in 2020 or 2021 because of the covid situation. The photos in the slide show were courtesy of Camille Cooper.
Even though today is a very special day for me, and it was also for my Mom while she was alive, every day can be a special day when you visit a national cemetery. Realizing that there are so many men and women, young and old, officers and enlisted, Christians, Jews, and others -- they all have one thing in common. They served this country with honor.
Here is one final video, "Taps" being played at Arlington National Cemetery.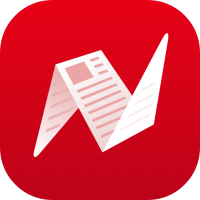 This is original content from NewsBreak's Creator Program. Join today to publish and share your own content.