Many of my friends like certain breeds of animals; I get that. I'm not talking about large farm-type or really exotic animals; I'm talking about domesticated house-type animals—you know, dogs and cats. Sure there are plenty of other types of house pets: ferrets, birds, rats, snakes, etc. My daughter has had probably a dozen rats as pets; that's fine. They're quiet, neat, they just don't live very long. Perhaps that's why rats are used in laboratory experiments. But that's another topic.
My recommendation for when you are looking to acquire a pet is to check first with the Idaho Humane Society. Those of you who remember their "airport location" on Dorman street -- it still exists. It is now their main site for Animal Care & Control, and for Owner Surrenders. Their new location is at 1300 S. Bird Street in Boise, off Overland between Maple grove and Cole Roads. That is where they primarily do Adoptions, Education, and have their Veterinary Hospital.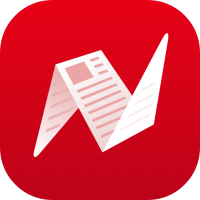 I know you're wondering about the picture of the dog above; that was Rosie who was being fostered out the Humane Society. She was such a loving dog, and we lost her suddenly in 2019 with no notice that there was anything wrong with her.
The emptiness that was left by Rosie's departure was filled with another adoption from the Humane Society. That is Nash, with the innocent "Who me? I didn't tear up the tennis ball" look. He was one year when we got him; he was so well trained that I have to be careful what words I use: walk, block, bed, outside, leash. He knows what they mean, and he's ready whenever he hears any of them.
They've had all their shots and they're neutered
That's one reason (two actually, but I'll combine them into one) we adopt at the Humane Society. The animals have been thoroughly checked over by veterinarians, and the animals have all the shots. We're not looking to breed our dogs (we don't have cats because of my wife's allergies) so having them neutered saves us the hassle of doing it once we get them. Boise has a big stray animal situation, and I wrote an article on this a couple of months ago. Anything that can be done to reduce the number of stray animals is a positive step.
Can I adopt through my veterinarian?
Sure, if your vet knows of animals who need to be adopted. The vet's office might have signs about these animals, or you can just call and inquire. In most case you're not actually adopting from the vet's office; it's typically from a private party, so you don't have the same assurance of shots, etc., as you would from the Humane Society. You can, of course, ask your vet to make give the animal a health check, necessary shots, etc. Be prepared to pay for those items.
But they're so cute.
Not as popular as it was years ago, buying animals from a pet store was how many people would get their new pet. You can probably picture the scenario. Mom and/or Dad are in the pet store with their child. All the animals look so cute, not because they're in a cage; the animals are just so darn cute. The cat meows and then begins purring. How can you say "No" to that? So you now have Fluffy, and a scratching pole, and collar and matching leash, food, etc. Do you even think to ask about shots, spaying, etc.? Probably not. It's only when you look in the little booklet they give you that you think about them. Time to call the vet and make an appointment for Fluffy.
I want a purebred, and I know just the breeder.
Some people know not only the specific breed they want, but maybe even from a specific breeder. While I understand the logic behind that, I still think it's shame when some breeders are nothing more than "puppy mills" -- the females are bred as often as they can have puppies, which are then sold off. Have those puppies been given all their shots? Maybe. Maybe not. And there is nothing wrong with wanting to have a purebred dog (or cat or ferret or …..).
There are plenty of animals available in Boise for adoption (or purchase). Please consider adopting through the Humane Society for your next pet.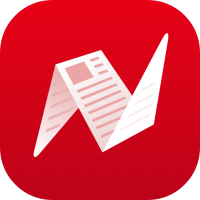 This is original content from NewsBreak's Creator Program. Join today to publish and share your own content.