I realize that the title sounds, perhaps, silly. If something is illegal, then it would seem that it is already banned. Because to make something illegal means there must be some law, some statute, that says you are not allowed to have it, do it, etc.
That is the case in Idaho where there is a statute that says individuals, i.e., anyone without an issued permit, is not allowed to possess and/or set off any fireworks that go a certain distance, something like ten feet, off the ground. That sounds fine.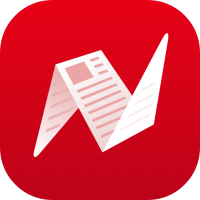 But go to any fireworks stand in Boise and you are able to buy all sorts of items that shoot in the air? Wait a minute, I thought it was illegal to have them.
You're right, it IS illegal, but the catch is that you have to sign a statement that says you are not going to set them off in Idaho. So, all of a sudden, everyone buying fireworks in Idaho has an address in Ontario, Oregon, even though the license plate on their car says Idaho, and they have an Idaho driver's license.
I hope there are no fires set from the fireworks this year. In the past, there have been houses burned, farmland and other acreage scorched from the fires that have been started by illegal fireworks. The Table Rock fire several years ago was a memorable one. All started because of igniting illegal fireworks.
So why are they sold in Idaho?
Here goes another silly question. A reasonable person might think that if something is illegal to be used in a state that it would also be illegal to sell it in the state. So why does Idaho allow the sale of these illegal fireworks ?
It comes down to money; doesn't it always? The state makes money from the sale of these illegal fireworks. They collect tax money, but there is never any thought given to the harm caused by them.
What about former military personnel who suffer from PTSD? The sound of these loud fireworks must bring back horrific memories of serving in war zones.
And the animals that are frightened by the sounds? Many animals run away trying to find solace.
What about fires and other damage?
How about the people who are rushed to the Emergency Rooms because of injuries, possibly even caused by their own fireworks?
There is NO justifiable reason for selling these illegals fireworks in Boise or anywhere else in Idaho. What will it take to make a change?
It will probably take some damage to a lawmaker's home or family to make that person wake up and realize the absurdity of allowing the sale of something that a state statute says is illegal.
And that doesn't even account for people setting them off a week before and up to a week after the Fourth of July. It is already past midnight, and loud explosions are continuing to go off in my neighborhood. Are there no police officers out patrolling the areas where the sparkling projectiles into the sky are clearly visible?
Please, lawmakers. Get some sense and outlaw not only the setting off of these fireworks, but also the sale of them. And then enact a new law forbidding the use of them past a certain reasonable time in the evening -- oh, that's right. It's now morning!