Troy Merritt looked every bit in a Fourth of July mood on Sunday, July 4th, at the Rocket Mortgage Classic PGA tournament in Detroit, Michigan. The stars were out, and Troy wore a bright red shirt that was tucked into his blue slacks and a wide white belt. There was no question he was ready to celebrate. He was tied for the lead going into the fourth round with Chile's Joaquin Niemann at 14 under par.
Merritt graduated from Boise State University in 2008 where he was an all-conference player , and he tied the school-record for a low round with a 9 under par 62. Originally from Iowa and Minnesota, Troy decided to make the Treasure Valley his home, and he currently lives in Meridian although some sources list his home as in Boise.
Merritt's first professional victory was in September 2009 when he won the Mexico Open on the Nationwide Tour with a 20-foot birdie putt on the first hole of a playoff. He joined the PGA Tour in 2010, but he didn't achieve his first PGA win until he beat Ricky Fowler by three strokes in August 2015 at the Quicken Loans National Tournament. His second PGA victory came in in July three years later when he edged out three other players by one stroke at the Barbasol Championship.
But this Sunday -- the Fourth of July -- looked as if it definitely belonged to Troy. Besides his splendid red, white, and blue outfit, he was coming off a spectacular third round five under 67 that included a par 3 ace. I always find it interesting how surprised golfers are when they hit a hole-in-one on a par 3, or they hole out with their second shot on a par 4. I mean, they are aiming at the hole, aren't they? Well, most of the time they are. But his one-hop hole-in-one on the 218 yard eleventh hole did excite the crowd, and put him temporarily at 15 under par.
Most players -- even the seasoned pros -- feel a little jittery when they have to sleep on the lead and then go out and keep it for the final round of a tournament. By the time the leader tees off around 2:00 PM local time, everyone else has already teed off, and about half of them have already completed their final round.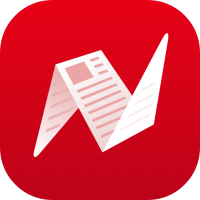 Troy Merritt seemed to have everything under control as he teed off with co-leader Niemann. Not the longest hitter on tour, Troy still striped his first tee shot down the middle of the fairway, followed that up with a nice iron to the green, and made the six foot putt for a birdie. All the butterflies were gone. Or so it appeared.
He three-putted the second hole for a birdie, going back to even par for the round. He got pars on the next seven holes, and made the turn still at 14 under. Niemann's lone birdie on the third hole, to go along with eight pars, had him making the turn at 15 under, one shot ahead of Merritt.
The back nine started with Merritt getting a birding on the 10th hole, a bogey on 11, and then birdies on 13, 14, 16, 17, and pars on the other three holes. It looked as if he and Niemann might be heading to a two-man playoff until Australian Cameron Davis chipped in from the sand on 17 for an eagle, and birdied 18. Once Niemann and Merritt finished, there were now three players at 18 under par.
Boise residents were rooted for Troy Merritt as the three players started the sudden-death playoff on the 18th hole, where Niemann was eliminated with a bogey. Merritt and Davis got pars on that hole, and on the next three holes. But it was on the fifth playoff hole, a par 3, where Davis got a par, but Merritt wasn't able to get up and in from a nasty lie in thick grass in front of the green. The bogey gave the championship to Australian Davis -- his first PGA victory.
Troy Merritt ended up in a second place tie with Niemann, with each of them earning $667,500 for their second place finishes. Davis won $1,350,000 for the victory.