Bowling used to be for "old fogies" who had nothing else to do on a week night but get together at the bowling alley to eat burgers and fries, drink a beer or coffee, and tell stories. Oh, they would occasionally also throw the bowling ball down the alley hoping to knock down all ten pins. They had matching shirts with the team name emblazoned on the back, and there were loud cheers every time one of their team got a strike or picked up a split.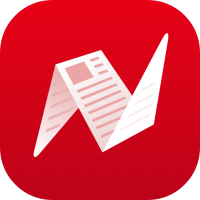 That was decades ago, although there is still league bowling today. Much of it is still the same; perhaps the competition has gotten a little stiffer. But there are plenty of league activities at each bowling alley.
Let's check out a few.
Monte Carlo bowling isn't a new concept in fun bowling games, although the addition of cash prizes might be. I participated in bowing games like Monte Carlo and "blacklight" bowling over four decades ago. Big Al's at The Village in Meridian has these rules for their Monte Carlo games:
Enjoy three games of Bowling with the possibility of bringing home some BIG bucks or other prizes!
We put three colored pins in each hopper and when they appear in certain combinations, bowl a strike and you win! Plus progressive jackpots, fun rolls, and more!
According to the website for The Village at Meridian (the huge complex on the northeast corner of Fairview and Eagle Road), "Big Al's is your premier Sports Bar & Entertainment Destination in Idaho. With 66,000 SQFT of the latest arcade games, 42 upscale bowling lanes, and the region's largest HD screen (55'!) in our stadium-style Sports Bar & Grill, Big Al's is a BIG win with families, sports enthusiasts, event planners and anyone looking for a great time with great food in a contemporary NW-style atmosphere." (https://www.thevillageatmeridian.com/store/Big-Als/2138936236/)
Located next to the Western Idaho Fair Grounds, and at its entrance from Chinden Boulevard, Westy's Garden Lanes have long been a favorite place to go in Boise. Here is how it is described on the website: "Westy's is a bowling mainstay in Boise, consistently providing a quality bowling experience for families since 1959. Newly installed BES X Scoring has something for every skill level of bowler!!! NEW Mad Games redefine bowling entertainment with Monster & Character Factories!! We boast one of the largest bowling centers in Idaho with 40 lanes of fun. We do have a full restaurant and bar to accommodate all appetites or thirsts. We're waiting for you and your family to fill them with sounds of joy at a spare, strike, or turkey. We also have a full service pro shop."
Even with all the league activity, one of the most impressive bowling shots -- addition to twelve straight strikes for a perfect 300 game -- is the 7-10 split. I have never made one, nor have I observed one being made. Here is a YouTube video of making the 7-10 split --
Emerald Lanes on -- get ready for it -- Emerald Street just east of Orchard also has league activities and fun bowling. Per their website emeraldlanes.com, "At Emerald Lanes, we strive to provide a clean, family friendly, and fun atmosphere for all ages. Whether you bowl for fun under the blacklights or for score in a league, we take pride in offering a great overall bowling experience. With the most open bowling hours in Boise, Emerald Lanes is always willing and ready to accommodate you!"
They offer Boise's Best Cosmic Bowling on Friday and Saturday Nights – 7:00 pm until Midnight! $30 per lane per hour – $3.50 Shoe Rental
Experience Cosmic "Glow" bowling at its finest at Emerald Lanes! We are home to the most exciting light show in the Treasure Valley and it happens every Friday & Saturday night. If you're looking for a great time, with great music, delicious food and cool drinks, then you'll find happiness any weekend of the year. Whether you're out on a date, out with the family or just having a great time with your friends – "Boise's Best Cosmic Bowling" is a guaranteed night you'll enjoy!
If you're looking for a fun time any day or night of the week, there are plenty of bowling lanes to provide you with fun and excitement. Go bowling -- have a ball!