We've all been wanting to get out and interact with others. That goes for individuals as well as most businesses here in the Boise area. One of the best sources of entertainment and "escaping the real world" has been going to movie theaters. Unfortunately, that has not been possible for many, many, many months. But, just in time for summer break from school, movie theaters are starting to re-open -- not like they "used to be," but at least they are opening.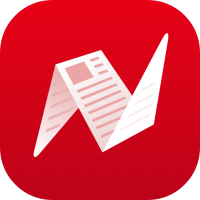 Edwards 21 Cinemas at the Spectrum, right off Interstate 84 has the most screens of any movie theater in Boise and the entire Treasure Valley. As you can guess, they have twenty-one screens inside their expansive complex. It is hard to tell if they are imposing any capacity or other restrictions since their website says absolutely nothing about it. As I scanned through their current movies, many of them have a notation, "Closed Caption · Descriptive Video · No Passes · Reserved Seating · Stadium Seating."
Closed Caption means Closed Captioning devices display a movie's dialogue and sound effects as text; captions are not shown on the main screen. Devices available by request.
Descriptive Video means Descriptive Video devices provide audio descriptions of the movie to accommodate the needs of visually impaired guests. Devices available by request.
No Passes means Restrictions apply. Please refer to conditions on your pass or contact the theatre for more information.
Reserved Seating means the particular show time features reserved seating so you can pick your seats ahead of time.
Stadium Seating means Stadium seating auditorium.
The theater is part of Regal Cinemas, and its website is very handy for showing you which movies are playing at what times. For most of them, you may select the time and possibly even your seats, pay for the tickets and pick them up at the theater. I like that convenience.
The Flicks is a locally owned theater showing movies in downtown Boise since 1984. With their four screens, they show "independent, foreign and art films, including the best Hollywood movies." The theater began with one screen, expanded to two plus a patio, and now have four screens, plus serving food and beverages (adult, too) that you may take into the theaters. Their website states that they are limiting each theater to a maximum of 50% capacity, and that the dining room is also at limited capacity.
From personal experience, let me tell you to be careful where you park. If you dare to park where it says not to park -- do NOT park there or you might risk getting a ticket. If you do, don't bother to try to fight it; they probably have pictures. That goes for anywhere you go, whether it is to the movies, a restaurant, shopping, etc.: DON'T PARK WHERE IT SAYS NOT TO.
There are two Reel Theatres in Boise (plus nearby ones in Eagle, Caldwell, and Nampa) -- the Country Club location on Overland near Hillcrest Country Club, and the Northgate on State Street near Glenwood. The main website details many precautions that are implemented for both employees and for guests. The main ones for guests are
CAPACITY AND SHOWTIMES
Auditoriums capacities are being reduced for your safety and to maintain compliance with all local and State guidelines.
Show times have also been staggered as such, to allow for guests to enter and exit the theatre, without overcrowding spaces.
MAINTAIN SOCIAL DISTANCING
Guests are asked to practice social distancing by maintaining a buffer of space between other guests and employees, whenever possible.
Social distancing markers have been placed on floors as a reminder.
We will continually monitor overall traffic flow and adjust procedures as needed to alleviate congestion.
SPACE IN AUDITORIUM
All groups in auditoriums are asked to leave a seat between themselves and the next group in non-reserved seating locations, to maintain social distancing.
At Eagle, Caldwell & Ontario, with assigned seating, assignments will be made with at least one seat between groups.
As with all freedoms, each of us has the individual choice to decide if we want to go out where there are others who might not feel the same way about personal safety as we do. That is your choice. But I hope you are able to start getting out and enjoying life and some entertainment.