As we approach July Fourth, it appears that the United States population will not reach the mark of being "70% vaccinated by the Fourth of July" that had been set as an ambitious goal. The Centers for Disease Control and Prevention (CDC) has reported that as of July 1, 56.4% of the entire U.S. population had received at least one dose of the vaccine for Covid-19. That might not sound very high, but you have to realize that "entire U.S. population" includes everyone of every age, even those under the age of 12 who have not yet been approved to receive a vaccine.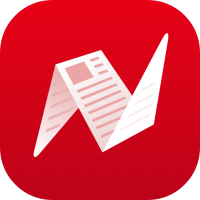 I will admit, with my degree in Mathematics, that percentages are good but they don't tell the whole story without the raw numbers of people included in each age grouping. I do like seeing that every age group over 40 is over 50% fully vaccinated, and the "elderly" are in the high seventy percent. That is great.
The data available for the Great State of Idaho is more complete on its COVID-19 Vaccine Data Dashboard by Idaho Division of Public Health. Note that there is no data for persons under the age of 12.
** the numbers for "Total 12 - 85+" were calculated by the author with the caveat that reverse calculations from numbers and percentages to the total numbers had a variance.
The only age groups that are comparable are the 12-15, 16-17, and 18-24 groups, and the data shows that Idaho is behind the overall national numbers. And while the other age groupings are not the same, it is clear from the data that Idaho is significantly behind the nation when it comes to vaccinations, whether it is just the first does or being fully vaccinated.
Given that the people who have not been vaccinated are not identifiable and saying why they are not being vaccinated, it would be interesting to determine why the reluctance to get vaccinated. I know some people here in Boise, college educated, who have not been vaccinated. It is not comfortable to ask someone why or why not, so for personal safety and health, I am not interacting with them.
Given that over 600,000 people in America have died from the Covid-19 virus, I would hope that most people would want to be vaccinated in order to protect themselves and their loved ones from it. It's understandable that there are reasons why people do not want the vaccination. It ws a no-brainer for me; I want to do what I can to keep with family and my self as safe and as healthy as possible.
In the end, it is, of course, a personal choice to get vaccinated against the Covid-19 virus, just as it is an individual's choice whether or not to receive an annual flu shot. I used to not get a flu shot. I remember my [deceased] dad saying, "I don't need to get a flu shot because if everyone else does, then there's no way I can catch the flu." That ceased being my reasoning once I ws married and had a family.
Does the annual flu shot actuallyprevent me from getting the flu? I don't know. The fact that I've never gotten the flu doesn't actually mean that the flu shot kept me from getting the flu. Maybe it did, or maybe it didn't. To me, it doesn't really matter. The point is, I have never gotten the flu.
Will I continue to get the flu shots each year? Yes.
Will they ensure that I don't get the flu? Not necessarily.
But that won't change my mind -- I'll still get the flu shot each year. And I hope to stay healthy each year.