Were you aware that July 3rd is International Plastic Bag Free Day? I didn't know that until I looked at daysoftheyear.com website for this month. It's interesting to see what different "observances" there are, not just locally and nationally, but also internationally. If you are looking for other online activities about this environmentally critical day, check for the hashtag #plasticbagfreeday -- you will see that there are observances around the world. Will there be any in Boise?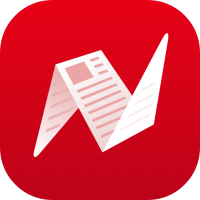 As I ponder the title of this article, I am now thinking that perhaps instead of "How Will …," it should be "Will …" the day be observed in Boise. I don't want to be cynical, but I am doubtful that even a handful of people, let alone any businesses, are even aware that it exists.
Plastic bags are everywhere, and one of the most shocking facts is the amount of plastic and plastic bags that make it into our waterways, rivers, seas, and even into the oceans. Many animals have ingested these items, making them ill, or even killing them. While much of the plastic that pollutes our environment is from single-use bottles and other containers, plastic bags are probably the most ubiquitous item that we see and use every day.
I haven't been able to verify the accuracy of this, but I have been told that China manufactures hundreds of millions of plastic bags every day, but that they are banned in China. So what does China know about plastic bags that we don't know, or care about?
We really missed being able to shop at Trader Joe's when we first moved to Boise. There wasn't one anywhere near here. We would leave notes at every Trader Joe's we visited, saying "Please come to Boise." I even called them and asked if I could buy a franchise (they don't sell them). We now have a Trader Joe's in Boise, and they do not use plastic bags. Their paper bags with handles are not only good marketing materials, the bag can be used several times, and then recycled along with other paper products.
Some of the local markets offer a choice of "paper or plastic" at the checkout counter. WinCo Foods used to offer a six cent incentive to bring your own bag for each bag of groceries where you used your own bag from home. I thought that was a good program, but it was eliminated, probably by someone realizing how much the company's bottom line could be increased by eliminating that program. That's too bad. By the way, if you are going to look up WinCo Foods, use the url listed above; if you leave off "foods" in your url, you might end up at an undesirable location. (Just saying)
I made some phone calls to local stores in Boise and asked if they were planning anything special for Plastic Bag Free Day on the third. Not one store even admitted knowing such a day even existed. When I explained it to them, the [paraphrased] responses were very similar to "that's up to management." In other words, none of the stores I spoke with are planning to make any changes for even one day!
What can you do for #plasticbagfreeday without appearing to be a radical? One thing is to not go and do any shopping; that is more of a passive resistance way of not using any plastic bags. Another way to show your support for the day is to use bags that you already have, even if they are plastic bags. One report says the average "life" of a plastic bag is 25 minutes from when your items ae bagged until you get home, empty the bag, and then throw it away. Recycling the bag is better than throwing it into the trash. Not using one at all is even better.
We all have reusable bags at home or in our car. Make it a habit to take them with you wherever you shop. Will one person's actions change the world? No, but one person and anther person and another person … and then there is a movement that CAN change the world.
#plasticbagfreeday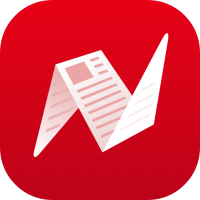 This is original content from NewsBreak's Creator Program. Join today to publish and share your own content.