If you've watched the news, listened to the radio, read the newspaper, talked to your neighbor, been outside or at the store -- you know at least one thing for sure. IT'S HOT in Boise. And it is quite possible that we will continue to have triple-digit temperatures for ten days to two weeks in a row. I've heard our weather being described as "Hot as H3!!" (playing with keyboard characters to keep the article G rated).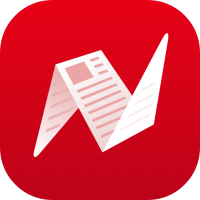 The heat has been a hot topic (pardon the pun) lately because its presence is unavoidable. In the past couple weeks, I've written three #NewsBreak articles about the heat: Green Grass is an Obsession in Boise and the USA, Three Ways to Beat the Triple-Digit Heat in Boise, and How to Take Proper Care of Your Pets in this Hot Boise Summer.They're each worth a quick few-minute read as they all tie in together as does this article on maintaining your yard.
If you live in an apartment or a condominium/townhouse association, taking care of the lawn is typically not your concern. Although when my Mom lived in a townhome, her backyard (all several dozen square feet of it) were her responsibility because it was fenced in. Guess what I got to do on a weekly basis? (Until I convinced the fellow who did all the front yards to also do her backyard for a small weekly payment).
For those of us who don't live where it is someone else's responsibility to maintain the yards, there is a lot more to it than just cutting the grass once a week. That's especially true during these heat spells in Boise and most of the western United States.
As my previously mentioned articles have stated, we like our lawns, and we want them to be green and looking nice. I'll admit that I have someone mow my grass and edge it on a weekly basis. I started using Joe when I was doing a lot of traveling and speaking on cruise ships. I kept him on even when traveling stopped for two main reasons: it was nice not to have to mow the grass (although I admit I prefer it to be done every three or four days when it is really growing), and I knew I was helping a local person maintain a small business.
Mowing the grass on a regular basis is one factor in maintaining a nice yard.
Watering is [obviously] another critical factor in yard maintenance. When Joe was out this morning and mowing my grass, we talked about a few things. He said that one of his customers called him to say she wasn't getting much water pressure from her lawn sprinkler system. "When are you watering?" he asked her. "Two in the afternoon," she replied. That is so wrong for a couple reasons. He went to her house and changed the system setting from PM to AM. Water pressure usage is probably at its highest level in early afternoon on a summer day. So of course you're not going to get great pressure.
Also watering during the hot parts of the day can actually burn the grass as well as having some of the water evaporate in the heat before it can get absorbed into the ground. If you have an automatic system (if you don't, get one), run it late at night or early in the morning. My sprinklers come on at 12:30 in the morning; this has several benefits:
It doesn't interfere with any house showers
There is typically no breeze in Boise to scatter the water away
It's the coolest part of the day, allowing the water to be maximally absorbed into the soil.
One other thing you can do to help your yard is to have the mower setting a little higher, perhaps half an inch, to provide more covering or shade for the soil and the water that is being absorbed. At first that extra height will look too tall, but if you stick to your mowing routine, you will soon get used to seeing it at that level. And your grass will reward you by being a healthier lawn.
No matter what you do this summer in Boise, or wherever you are, stay hydrated, keep your pets in a cool place, and watch out for hot pavements and other surfaces.