This article is a follow up to my first Tesla article, "Where Can You Charge Your Tesla in Boise?" The map above from Google shows the location of Tesla charging stations in Boise, Idaho. I didn't even know there were any here until I started doing some research after seeing a few Teslas around town.
The Tesla body styling is not "obviously Tesla," unlike how many other manufacturers like to make their cars. I was recently behind a 2018 model at a red light, and I noticed how simple the rear end design was. And when I looked at the bumper, something struck me that should have been obvious. The bumper was a clean smooth design, not broken by the sight of the end of an exhaust pipe. Of course there is no exhaust pipe; the car is not burning any fuel, and so there's no exhaust to send out into the environment! They are all-electric.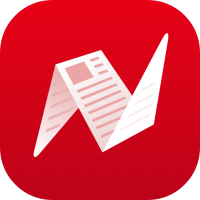 But electric motors use batteries, and batteries need re-charging. One way is to find a charging station (more about those a little later), or you can charge yours at home. There are adapter kits that can plug into a standard 110-120-Volt outlet, and there is a kit that uses a 220-240-Volt outlet. So, just like many of the current hybrid cars that plug into your garage outlet, your Tesla can also do that, with the proper adapter kit.
There are Supercharger stations, and Tesla currently has about 2,500 with over 25,000 superchargers, that "deliver energy rapidly, and gradually slow down as the battery fills." (tesla.com/supercharger). The other main type (except for charging at home) are the Destination Charging stations, typically located at "popular hotels, restaurants and resorts." (tesla.com/destination-charging)
What are the fees for re-charging your battery?
The least expensive way to re-charge your batteries is to install a charger in your garage and plug it in at home. Not counting the cost of the charger (and any applicable installation charges), your only fee now is the cost of your home's electricity. The latest information from Idaho Power for Boise residents shows a range from about seven to nine cents per kilowatt hour (KWH), depending on seasonality and peak versus non-peak times of the day. This is a whole lot less than posted rates of fourteen to twenty-five cents per KWH at a Supercharging station. But when you are traveling to a destination outside your home area, you might have to use one of these stations.
Can I charge for free?
Yes, but there's a catch. The destination charging stations are typically at restaurants and hotels, and they are required by Tesla to provide the service to guests for free. The catch is that you must be a guest at the restaurant or hotel to be entitled to free charging. Whether that hotel or restaurant actually requires you to be a guest (or have a required spend level) is up to that establishment.
Back to the Boise map of charging stations. Let's see where they are. Many of the ones you see on the map are "ChargePoint" stations. They say they are for Electric Vehicles, but there is no mention of being able to charge a Tesla.
This map on the Tesla website shows there are actually only three charging stations in the "Boise area." Here are the details:
Supercharger:
Oxford Suites Boise
1426 South Entertainment Ave
Boise, ID 83709
8 superchargers, available 24/7, up to 150kW
Destination Chargers:
Candlewood Suites Boise - Town Square
700 N Cole Rd
Boise, ID 83704
2 Tesla Connectors, up to 16kW.
Available for patrons only.
Candlewood Suites Meridian
1855 S Silverstone Way
Meridian, ID 83642
2 Tesla Connectors, up to 16kW.
Available to the public.
I think it is interesting that the Meridian Candlewood Suites says their chargers are available to the public. But do they charge for their use?