Watching the U.S. Open Golf Tournament at the Torrey Pines Golf Club in Southern California (on the T.V.) brings back awesome memories from thirteen years ago when my son and I spent eight days on that course as the Open was played there for the very first time. It was also memorable for my son, born in San Diego, who had played Torrey Pines South as a 17-year old in the Junior World Golf Championships years earlier.
But now living in Boise, it's either travel to watch the pros play (except for one "minor league" professional tournament here in September); watch the tournaments on the television, or just go out and play. There are plenty of courses in and around the Boise area, and most of them are open year-round. They used to close for the winter when inches of snow would descend in December and stay on the ground for a couple months. But with the weather changes, the fairways and greens are mostly green -- rather than white -- during the winters now.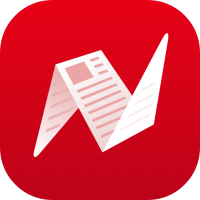 Ask any golfer, and he or she will probably tell you his or her favorite golf course, and why. Some have a favorite because of holding an annual membership; that's how it is my neighbors. They do play other courses, but that's usually when traveling. If they're home in Boise, they play at that one course.
Sticking with your membership course makes sense from a financial viewpoint. You've already paid for the membership, so playing there is essentially "free" or at least already paid for. In other words, in accounting terms, it's sunk cost. But if you go to another course, you're going to have to shell out a couple Jacksons or more depending on where you play.
In no particular logical order, here are a few of the many of the golf courses in and around the Boise area.
Quail Hollow Golf Course -- formerly a private course, it is now owned by the City of Boise through a generous gift from the previous owner. Nestled in the Boise foothills just north of 36th Street and Hill Road, the course provides plenty of challenges as you make your way through the undulating terrain. Adults will pay between $27 and $37 for 18 holes, while Juniors pay $12 - $17.
Warm Springs Golf Course -- the "original" city-owned course is east of town on, of course, Warm Springs Boulevard. The course is mostly flat with minor slopes along the way. The rates are the same as for Quail Hollow.
Plantation Country Club is a private golf club whose website is currently undergoing maintenance.
BanBury Golf Course in Eagle is off Eagle Road about a mile north of Chinden Boulevard. This quality course has hosted numerous state amateur championships, and one of its lakes has my former three metal. Water is a key feature on six holes of the back nine.
Boise Ranch Golf Course calls itself a championship-style golf course that presents a challenging yet fair test of golf for players of all skill levels. With undulating greens, eight lakes and ponds, the 6,611 yard, par 71 layout includes one of the longest par 5's in the state of Idaho.
Shadow Valley Golf Club on Highway 55 north of eagle was my son's favorite when he was a junior golfer. In addition to its picturesque layout nestled in some rolling landscape, Shadow Valley is one of only four courses in the state of Idaho to receive the honor of being certified by the National Audubon Society.
Falcon Crest Golf Club is further south off Cloverdale than Boise Ranch, but it is actually in Kuna. Developed by a landscaper, I believe this course will in time rival many of the courses that the PGA currently plays on. It just needs time for the landscaping to mature. The rolling nature of the 36-hole layout is already challenging, yet beautiful. The rates for the main championship course range from $35 to $50 for 18 holes; there is no 9-hole rate for this course.
There are many more golf courses and golf clubs in the Valley. Unfortunately they could not all be listed here. The point is, however, if you want to play golf, there is a course near you that is suited for you, and will be open no matter what month of the year it is.
Go play!