One of the first things I learned after moving to Boise, Idaho, in December of 1993 was the answer to the question, "How do you know when Spring and Summer are on their way?" The answer back then was, "Road Construction signs start appearing."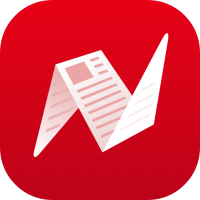 Whether it is good news or not, the arrival of those orange signs with black lettering no longer mean the beginning of Spring -- they're up year-round now. As our winters have gotten milder, road work, as well as other forms of construction -- including building houses -- seems to be going on no matter what the month is.
So Why Is There So Much Road Work?
As the image above shows, the Idaho Transportation Department (ITD) has a lot of activities that it manages. Brian Ness has been the ITD Director since November 2009, and his responsibilities include managing an annual budget of approximately $800 million while providing leadership and vision for more than 1,650 employees.
ITD has divided the state of Idaho into six geographic districts. I wonder if the choice for six districts has anything to do with the way the main home page has six boxes. Hmmm …. Anyway, Boise is in District 3, the Southwest Idaho District. Per their website, "District 3 covers just under 22,000 square miles of southwest Idaho and maintains 2,647 lane miles and 399 bridges. District 3 encompasses the 10 southwest counties, the most roads and bridges of all the districts, and nearly 40 percent of the state's population." Just look at those numbers, especially bridges and population: 399 bridges and nearly 40 percent of the state's population. Wow!
When I first looked at this map, I was aghast at what appeared to be a lot of projects currently underway. As I zoomed in further, I saw that I was right; there are a lot of projects currently underway with ITD. But when you look at just what is going on in the Boise area, the picture is a lot brighter (no pun intended).
As we see above, there are really only 5 ITD projects that are in or around the Boise area (that is my numbering system, purely top to bottom for identification purposes).
Project #1: Eagle Rd /ID-44 Intersection Construction Project
Highlights of the new design include:
Eliminate free-running rights – safer for pedestrians and cyclists!
Add east- and westbound auxiliary lanes for additional through-put.
Add second left turn lane on west- and southbound legs.
Project #2: Eagle Road Pavement Repairs
The pavement of Eagle Road (Idaho Highway 55) between Franklin Road and Idaho 44 is deteriorating, resulting in shallow potholes throughout the corridor. ITD will make repairs to the pavement in Spring 2021 while temperatures are warm enough for the work.
Project #3: Eagle Rd, Franklin to Leslie Widening Project
This project will add a third southbound lane on SH-55 (Eagle Road) between Franklin Road and E. Leslie Drive.
Project #4: Idaho 69 Corridor, Orchard Avenue to Overland Road
Idaho 69 from Kuna to Meridian was widened in the late 1990s. Due to increased traffic and development, crashes and delay times have increased and a re-evaluation of the corridor is needed. In June 2019 ITD initiated a traffic study to determine the best options to improve the safety, mobility and access on and off Idaho 69. While this isn't in the city of Boise, anything to ease traffic flow in the Valley will benefit all residents.
Project #5: I-84 Sealcoat, Broadway to Eisenman
This seal coat will preserve the pavement and create a smooth driving surface. ITD will sealcoat the travel lanes on I-84 from the Broadway to Blacks Creek Road Interchange. This project will also cover the ramps at Broadway, Gowen, Eisenman and Blacks Creek Interchanges as well as Gowen Road to Technology Way and portions of Blacks Creek Road.
So when you see a "road Construction Ahead" sign, at least now you know what's going on in Boise and the surrounding area.
Safe travels.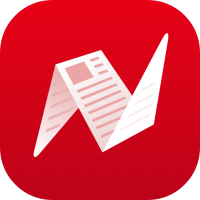 This is original content from NewsBreak's Creator Program. Join today to publish and share your own content.