We're still a couple days until it is officially Summer here in the Northern Hemisphere, but the heat we are experiencing in Boise says it's here already. Many seasoned (pardon the pun) gardeners have been planting crops for many months, having already harvested Spring lettuce (thank you, neighbors Patricia and Steve) and a few other crops.
The first Spring after we moved to Boise in 1993, our neighbors across the street (where Patricia and Steve now live) were the Cooks, Phil and Irene. We were talking with them about gardening, and they pointed toward the northeast and said, "You don't plant tomatoes until the snow is off Shafer Butte" (that's it in the photo above). Given the lack of weather predictability here in Boise, that meant you never really knew when you'd be able to put the tomatoes into the garden. That was a shame because we really loved fresh tomatoes.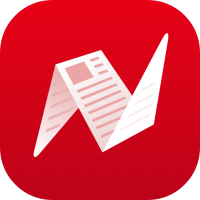 Unless you have a hoard of seeds that you know will germinate year after year, you are going to be heading out to a Boise store to buy seeds, seedlings, or 4-6 inch potted plants to set out into your garden. The obvious question then becomes, "Where do you go?" Don't worry; you have plenty of choices.
North End Organic Nursery -- NEON for short -- is a locally owned "100% organic garden center, with onsite plant nursery specializing in edible, native, and water conserving plants." Steve (remember him? across the street who's already supplied us with some early lettuce?) works there part-time, and he is constantly talking about the amazing sustainable, organic garden, and landscape products they have. They are easy to find at 3777 West Chinden Boulevard in Garden City. While their winter days of operation might vary, right now they are open seven days a week.
Zamzows -- If you didn't know how to properly pronounce the Zamzows name, it could be confusing. But once you've heard their television jingle, you'll never need to mispronounce the name again. "Nobody knows like Zamzows," goes the memorable tune. Well, we all know how "knows" is pronounced, so obviously Zamzows is also pronounced with a long "o" sound. With their long tradition of locally produced lawn and garden products, Zamzows also has pet products (and even some pets!) as well as gardening services. I've used Thrive, their tree and shrub fertilizer, in the Fall and Spring with great results.
There are more local gardening shops in the area, but many of them get overshadowed by the big-name "big box stores."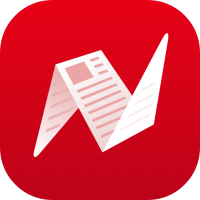 Everyone in the Boise area knows of Costco. The problem is that you have to be a paying member to shop there. And if you want gardening supplies, you have to be clairvoyant to know when they arrive and, more importantly, when they're going to run out of them. Good luck!
There are many Home Depot stores/warehouses around Boise. They carry gardening supplies year-round, although their garden plants have the best availability in the Spring and early Summer. We've gotten some nice plants there as well as potting soils and fertilizers. It's nice to know that they offer a 10% "Military Discount" if you ask for it -- they might ask for ID; just show your VA card.
Like Home Depot, Lowes also offers a 10% military discount, and theirs is a little more convenient. Once you sign up online, all you have to do is enter your phone number at time of purchase to receive the discount. They carry many similar products as Home Depot, such as starter plants, fertilizers, etc. Many people I talked to say their preference of which big store to go to depends on how convenient it is to their home. So if Lowes is closer, that's where they're going.
You have many choices when it comes to getting your garden supplies in Boise. You can choose based on quality, distance, price -- just like the good, fast, cheap options in home repairs.