I typically prepare all the meals at our house, with our daughter making a couple per week. But even though I have created a nice list of entrees that we usually have all the ingredients here in the house, there are times when I just don't feel like cooking. Have you ever felt that way? If you said no, then you're not the primary food preparer.
There are a couple standbys that I know I can always rely upon, and Papa Murphy's in Boise with their Take 'N' Bake pizzas is one of them. Well, they got the business on Sunday evening. The location that is closest to our house is the one on Fairview Avenue just west of Allumbaugh. This one used to be on the northeast corner of Cole and Fairview -- wait; there's nothing there.
It used to be in a converted Chevron station
That's right; there's nothing there now. That corner used to have a Mac's craft store that has since become a Gold's Gym, and is now Axiom. But at the actual corner was a Chevron gas station. When it shut down (there was another Chevron -- now Sinclair -- a half-mile north at Cole and Ustick), it stayed empty for a while, and then Papa Murphy's took it over. Getting into its parking area wasn't that convenient as you could only enter going west on Fairview or North on Cole.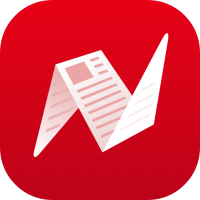 Papa Murphy's moved a half-mile east on Fairview into a spot in a new small strip mall (and the old gas station building turned pizza dispenser has since been turned down and paved over). I like the new location -- it's easier to get into, and it's not in an old gas station!
Even with the varieties of pizza at Papa Murphy's, we are somewhat set in our ways. But it is fun to look at the different ones they have; the problem with the website is that you have to actually be placing an order to see the ingredients on each one.
We stick with the same one each time, maybe adding a special one as an extra. Our favorite is the herb Chicken Mediterranean Delite. We sued to order thin cruse, but it became like a hard cracker when backed. We have switched to the traditional crust that is more doughy when it's baked. The menu price for a Large (14 inch diameter) is $14.00, and the Family size (16 inch diameter) is $17.00.
Rather than add their toppings, we usually cut up some artichoke hearts and add to the pizza before baking. The other trick we use is that I turn the oven on to the 425 baking temperature before going for the pizza so the oven is ready when I get back.
We do like this pizza, but sometimes I do crave a nice red sauce, but the acidity bothers my daughter, so we stick with this Olive Oil, Chopped Garlic, Whole-Milk Mozzarella, Grilled Chicken Raised Without Antibiotics, Fresh Spinach, Sun-dried Tomatoes, Crumbled Feta and Zesty Herbs. There is always enough left over for a couple lunches. In fact, I noticed this morning that our daughter had taken two slices with her for lunch today.
Since I can usually find a coupon or discount code, I also ordered their special Beef Taco Grande pizza on Sunday and wrapped it for the freezer. One thing I have found is that I have to left the frozen pizza sit out for several hours (unwrapped), or the crust is really soggy when it's baked. it needs to thaw down as close to room temperature as possible before putting it into the oven. We'll save this one for another evening.
Don't forget to leave a tip
And since I'm ordering online, their system makes it very convenient for me to include a tip, usually 15% (at least cover the discount I'm getting). The next time you don't feel like cooking, dial the oven to 425 and head to Papa Murphy's for one of their tasty Take 'N' Bake pizzas -- you'll like it.