The Boise State Broncos football team has THE best winning record in all of football since 2000. With that in mind, does the headline still surprise you? With their perfect seasons and their upset Bowl Victories (a la 2007 Fiesta bowl over Oklahoma), it would not that much of a leap of faith to think the Broncos could hold their own against other professional teams. A few decades ago, when I lived in the San Diego area, there were even calls for the San Diego State Aztecs to play an exhibition game against the San Diego Chargers. Most people thought the Aztecs would win. Why? They were that good, AND the Chargers were that … uh … not so good.
But don't get your hopes up that high, sports fans. The Denver Broncos will still be the only Broncos in the National Football League.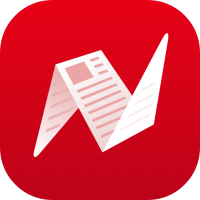 For those who are unaware, as well as those who really don't care, the NFL draft has been going on. Trevor Lawrence, as expected, was the overall #1 pick, with picks 2 and 3 also being quarterbacks. It's hard to have a winning team without an excellent QB. That's a winning formula that the Boise State Broncos have long known. Among the really good quarterbacks playing for BSU was the winningest collegiate quarterback of all time -- Kellen Moore, who won 50 collegiate starts. It's hard to imagine that record ever being broken.
Back to the NFL draft.
The 19th pick in round 4 (124th overall pick) went to the Washington Football Team (that is their "new name" since they abandoned the name of Redskins) who picked Tight End John Bates, a 6-foot-5-inch standout from Boise State. Not the tallest to play that position, Bates had the uncanny ability to get open in the middle of the field and always knew where the first down marker was. Whether he stays with Washington or ends up with another team, he will make some significant contributions; he is definitely a team player.
"All the hard work I've put in this far got me to this stepping stone and it doesn't stop here." Avery Williams on being drafted into the NFL.
The next to the last pick in the 5th round (183rd overall) was the amazing Special Teams standout and Corner Back Avery Williams from Boise State who went to the Atlanta Falcons. Named the Mountain West Conference Special Teams Player of the year for two seasons, Williams was a delight to watch on kickoffs and punts. His nine return touchdowns (punts and kickoffs) have him tied for the most career return touchdowns in the NCAA.
Last season, Williams won the Jet Award, which goes to the best return specialist in the country, and he became the first consensus All-American from Boise State since former offensive lineman Nate Potter in 2011. (idahostatesman.com)
With about fifty more picks to go, it is unlikely that any other Boise State Broncos will have any more players drafted. While they had gone three years in a row with players being drafted in the first three rounds, that didn't happen this year. but this is the twelfth straight year that a Boise State Bronco has been drafted into the NFL -- certainly nowhere near the longest, but still a decent record for a school that many still consider a "small school."
Meanwhile, the football fans in Idaho's capital city of Boise are eagerly awaiting spring football practice and a fall season. It's a virtual guarantee that Boise State fans will fill Albertsons Stadium on the BSU campus for the home opener against the University of Texas El Paso. BSU's opening game is against University of Central Florida, a powerful team that has made a run at perfect seasons for the pew years. So, if Boise State wants to offer an excellent 2021 season, they will have to come out strong against UCF, perhaps even displaying some NFL-potential type play.