It's Saturday, the first of May, and the weather in Boise, Idaho, is rather pleasant. We had near-record warm temperatures on Thursday and Friday, but it's about ten degrees cooler today. Aside from being a Saturday, the nice weather we are having is not what makes today a special day. Today is International Worker's Day. It's also just called May Day in Nordic countries where celebrations are held to celebrate Spring and the "first fruits" from the seasonal plantings.
Known as Labor Day in many countries, the tradition began in the late nineteenth century as a concession to worker demands for shortening the work day to eight hours. The United States has its own Labor Day, the first Monday in September, and so the May First "holiday" is mostly ignored in the U.S.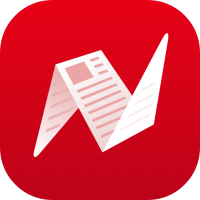 What is not ignored in many places in the U.S. right now, including in Idaho's capital city of Boise, is the lack of available labor to fill open positions. The general thinking had been that once the coronavirus pandemic had slowed down, along with many people receiving the covid vaccinations, that people would be super eager to go back to work.
We closed due to lack of business
Many restaurants, along with other businesses, suffered greatly while the pandemic was in full swing across the states. People were not going out to eat, and even those restaurants that tried to stay open had low percentage occupancy limits placed on them. So even if they were "full" (full might have meant 25% of available seats), it was still a struggle to make ends meet. Owners tried different choices, switching to take-out only so they wouldn't need as many workers, their utilities would be [slightly] reduced, but even those actions weren't enough to keep most restaurants afloat.
Now we're closed due to lack of workers
Now that many states and local municipalities have loosened restrictions on restaurant occupancy, restaurateurs are still struggling. The ironic problem now is that they cannot find enough workers to fill the open positions. You would think that once the limitations on the restaurants had eased, that the workers would be eager to get back to work.
They might have been eager to get back to work, but they were not willing to wait for twelve months just to see if that restaurant would re-open.
I needed work so I found a different job
That is a common sentiment when workers are asked why they didn't go back to their old restaurant. A prime example is a neighbor family right here in Boise. The late-twenties son shared an apartment with another fellow, but they both lost their restaurant jobs, meaning they didn't have the income to pay the rent. I don't know what happened to the one young man, but the empty-nester neighbor couple soon had their son back in the house living with them.
Ethan (not his real name) loved the [unnamed] restaurant where he had been working, but he had no idea when, or if, it would ever re-open. He spent months looking for a job, and then one day I saw him outside. His hair was neatly trimmed, and the beard was gone. "I like the new look," I said to him, not wanting to ask if he'd had any luck finding a job.
"Thanks," he replied. "I just got a new job out at [business name omitted]. If you know anyone looking to buy a motorhome, give them my name." Ethan went from working in a restaurant to selling motorhomes. He had to leave the industry he really liked so he could find a job that would give him a paycheck.
[side note: I saw Ethan yesterday (Friday) afternoon; he'd just returned home from work where he'd participated in the closing of sales of two motorhomes; cha-ching!]
Ethan isn't alone. Many others in Boise, in Idaho, and in the United States, have left the industries where they'd previously worked to find a job, any job. And now, the businesses that used to have these workers as employees are desperately looking for replacement workers, who don't seem to exist.