The massive growth of the population in Boise has also led to an increase in the number of people who are "food insecure." While the Idaho Food Bank is the most well-known outlet for food, it's not always easy for everyday people to access those items. That's where some Boise churches come into play. Here are two West Boise churches that provide meals and boxed food to anyone who shows up.
Hillview United Methodist Church on Ustick Road provides a "Community Meal" on the last Wednesday of the month. The meals used to be a sit-down dinner, with to-go boxes available for anyone wanting to take an extra meal or two home with them. The last Wednesday of the month was chosen because most people in need have run out of food near month's end, and so this meal (or two) helps to fill that need.
The sit-down meals and the summertime hamburger cookouts have turned into drive-through events because of covid. But the church, which began serving these monthly Community Meals over ten years ago, is still providing the meals to anyone in need from six to seven on Wednesday evening; that's tonight.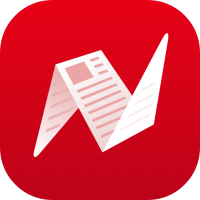 A couple blocks south and to the east is River City Church on Northview Avenue. I spoke with Wayne, their senior pastor, and he had a lot to say -- and you can tell why. The church started their food program about three years ago but it has only been in the last nine months that they have been giving out food every Wednesday.
Covid has hurt many people
"The covid crisis has hurt many people," Pastor Wayne said, which is why they went from once a month to every Wednesday. Some of the food comes from government food programs, and the church is also connected with a regional food bank.
Given how much food they hand out, an organized system -- and plenty of volunteers -- are necessary to make the operation run smoothly. So they have cars enter in one driveway and exit out the other one. And the Boise drivers I saw were adhering to the signs.
74,000 pounds
The pallets of boxes (over 40 boxes per pallet) were spread out in the parking lot, and volunteers (about 20 to 30 per week) were loading boxes into cars as people drove through. Some took one box; I saw one man ask for 10 boxes. No questions were asked; boxes of food are just put into the vehicles.
Pastor Wayne said that today's load was 74,000 pounds from two semi-truck trailers. Each box weighs over 25 pounds, so that's close to 3,000 boxes of food!!!
I opened one box and here is what was in it:
1 gallon 2% milk
2 - 1 quart containers of yoghurt
3# apples
2# onions
3# potatoes
1# shredded cheese
1 head of cabbage
2# chicken taco filling
2-1/2# Italian style chicken meatballs
While that might not be enough food for one or two people to feed themselves for an entire week, it can certainly help out those whose incomes have been impacted by the covid pandemic.
We're normally empty by one o'clock
Pastor Wayne said there has been a drop in recent demand. "The parking lot is normally empty by one o'clock, but that's not the case recently," he said. He attributed this decline to the distribution of stimulus checks. But he knows that demand will pick back up, and they will be there to hand out more boxes of food. They don't have large refrigerated space for holding the boxes, so they must go out right away. But what doesn't get picked up today will be taken to some of the local community help centers.
Giving out food is just one more way that people in Boise, along with some of the local churches, are trying to make a difference by helping others.