Boise -- the capital city of the Gem State of Idaho -- is known as one the friendliest cities in the nation. While that is wonderful news to its [two-legged] residents, it's not great news to the four-legged animals, whether they are cats or dogs, that are left to roam the streets and alleys of this fine city.
We had to Move
There are many reasons why people abandon the animals that they once called "members of the family." Families have to move for many reasons. The covid pandemic has brought many financial hardships on people, especially the paycheck-to-paycheck earners whose jobs are suddenly gone one day -- without any notice at all.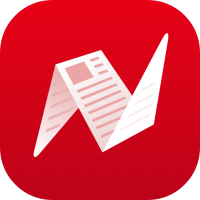 There are also individuals who, despite knowing the rules of their apartment lease when they moved in, nevertheless want to have a pet in the apartment -- strictly against their rental agreement. There are many reasons for this -- I even did it many decades ago when my mother was moving and couldn't take her small dog with her. I kept it in my apartment -- a violation of my rental agreement -- until I was able to take it to her. So, yes. Call me a rule breaker!
While there is some -- with the emphasis on SOME -- understanding of how those animals that had been pets have now become strays, the burden is now on the general population to take care of these [quite possibly adorable] animals. And in Boise, Idaho, most of these animals are taken to the Idaho Humane Society.
It's Not Just Dogs & Cats
Most people think that the animal shelters (formerly known as "dog pounds") only have cats and dogs. That used to be the situation, but it's not that way anymore. The photo above is of spayed one-year old rabbit named Boochy. Isn't she adorable? I have no clue of the origin of the rabbit's name, but she does look cute.
You can also get rats at the Humane Society. I know most of you set traps at your house for mice and rats, but these are actually cute, friendly pets. My daughter has had rats as pets for decades. She has even recently adopted two rats from the Idaho Humane Society. They don't live as long as dogs (there is a reason why rats are sued in cancer research), but they are still friendly, clean, and quiet pets.
What Can be Done About Stray Animals?
If you see an animal running loose, don't try to grab it. While your intentions might be the best there are for the animal, it is loose and quite possibly afraid. What will an animal that's afraid do? It will bite you. That's not good.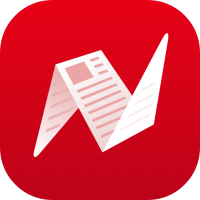 If you can call it to come to you, and you have leash handy, you might be able to put the leash around the animal's neck. At least that will keep it from running loose and possibly into the path of moving vehicles. Once you do have the animal secured (good luck if it's a stray cat), you should then call Animal Control at 208-343-3166. Per the animal control website:
Due to the high volume of calls we receive, you may have to leave a voicemail with a telephone number where you can be reached. The dispatcher will call you back as quickly as possible. If you are requesting that a humane officer be dispatched to a location, you must provide a street address. The various city municipalities require that a name must accompany each report and thus, no reports can be made anonymously.
The hope is that every stray animal is treated humanely and hopefully can be adopted by a family that wants to give it a "furr-ever" home.
If you are thinking of bringing a pet into your family's life, please consider contacting the Idaho Humane Society to see which animals are currently available for you.