(photo by Google on zillow.com)
The talk in Boise for the past thirty years had been about "all those out-of-staters" moving into Boise and driving up housing prices. The focus of those sentiments usually had been at Californians who had sold their homes, moved to Boise, paid top dollar for houses, thus driving up the prices.
I was accused of that scenario when I moved to Boise in 1993, although it was actually the opposite that happened. I sold my Southern California house as prices were dropping, and moved to Boise as prices were rising. The result? I bought a 30-year-old home in an established neighborhood for a price that was 55% less than what my SoCal house sold for. By the way, that's my house in the above photo. So why did I move from Southern California where I was born and where I had lived for the majority my life? Well, that story is in a previous News Break article.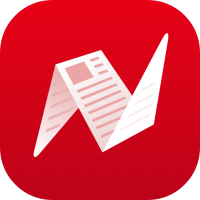 The Tide Has Turned
While not many Boise residents are selling and moving "into the country," the ability to afford to live in the Boise city limits is becoming scarcer and scarcer. That's probably not a concern for people who own their home, but for renters and would-be buyers, that can be a problem. A recent article at rentcafe.com shows that the average rent for a sub-900 square foot apartment in the city of Boise is a staggering $1,324 per month. Based on the popular "30% Rule" for housing that says you should not pay more than 30% of your gross monthly income for housing, this average rental cost means that the renters should be earning at least $4413 per month, or $52,960 per year.
For degreed professionals, that income is not a problem, but most degreed professionals are not going to be satisfied living in an 883-square foot apartment.
And that's only for the average size of an apartment at 883 square feet. What do you get for 883 square feet? Unless it is either a very inexpensive place or a luxury apartment, this size apartment typically has two bedrooms, one bathroom, a living, kitchen, and a dining area. There might be a covered parking space, but certainly no garage, and it is even more likely that parking is in the open.
The trend in Boise apartment rents is upward, while the national trend is mostly holding flat, per this graph in the same RENTcafé® article:
(image from rentcafe.com)
And that's just apartments.
A recent look at three-bedroom rental houses at apartments.com in Boise showed 21 houses available. Advertised rents ranged from two houses at $1,650 per month to four houses at $2,400 per month. Using that same 30% rule, the incomes needed to "afford" these rental houses range from $5,500 per month ($66,000 per year) to $8,000 per month ($96,000 per year).
Good For Whom?
While increasing rental prices might be good for the landlords, they certainly are not good for the renters. Even if a renter or renter couple or family could [barely] afford the rent when they move in, rental increases have definitely outpaced pay increases. The same RENTcafé® article shows that average rental prices have increased 11% in the past year, while average earnings went up 1.8% according to a BoiseDe.com article. Yes, I do have a degree in Math and a graduate degree, but I don't see how rental prices increasing at a rate of 6.1 TIMES earnings growth is a stable environment.
So Why Not Buy a House?
The cynics might say, "If you can't afford to rent, then why don't you buy a house?" For those who have never owned a house, or for those whose life situations have changed (divorced, lost a job, moved from parents' home, etc.), that is a whole lot easier said than done.
(image from Blogging Guide on unsplash.com)
If you watch much television, you have probably heard Boise as the butt of many jokes. People make fun of the blue turf that the Boise State University football team plays on. Or the residents are supposed to be from some backward place. Actually, Boise residents are some of the most sophisticated people there are. Many of them, your author included, were recruited from outside the state because of our graduate degrees and technical talents.
While the professionals in Boise can probably afford to buy a home, there are many who cannot. The most recent listing at zillow.com shows that the average home value in Boise is $437,814. That might not be a huge number for people in other states, but it is a 28% increase over the previous year. That is huge!
So where are people buying who cannot (or choose not to) buy a home in Boise? They are looking outside the city limits to places such as Caldwell, Nampa, Kuna. The problem in moving to those areas is that if you work in Boise, you now have the dread I-84 drive to work and home each day.
What's the Solution?
I am not a politician, so I don't have the perfect answer. What I do know from my graduate school education is that economics will tend to balance out. Just like the housing market bubble crashed once in California, it just might do so in Boise. I'm not wishing that to happen (I don't own other properties), I am thinking that some sort of settling in will happen as markets do tend to even themselves out over time.
Families deserve the right to live in a place that doesn't suck up all their income!