(photo by the author)
As Spring slowly arrives in Boise, Idaho, the thoughts of many an outdororsman are turning from skiing and other winter sports to boating and fishing. I met up with David (last name withheld to avoid embarrassment) who told me this story from last year.
David was a bit overwhelmed as he walked through the marina and looked for the right boat to go out fishing. Some of the boat slips were empty – "still out fishing for the afternoon," he thought. Most of the boat owners were busy washing their boats from the day's adventure, while some were leisurely chatting with other owners and captains. "Too many to choose from" was the thought going through David's head. But he was determined to find the right boat to go fishing with his sister Lynda, his only sibling.
David and Lynda had grown up spending many summers fishing with their dad John on Midwestern lakes. They fished because it was something to do, and it also gave them an evening meal. Now the fishing was more for enjoyment and reminiscing, although a good fish meal was always nice. "How do I pick one?" kept going through David's brain as he tried to discern some difference between all of the choices. He was in Boise now, no longer in the Midwest.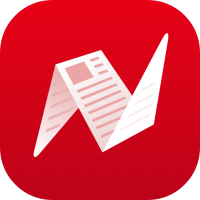 Some of the boats were obviously too big – David wanted a quiet fishing trip with only Lynda as the other fisher on board. They had not seen each other in many years, and the fishing trip was going to allow them some extra bonding time together. "Do you want to go out fishing?" one of the boat owners called to David as he was looking in his direction.
(photo by Nick Fewings on Unsplash)
"Yes, just two of us for a half day. How much?" David called back. The boat owner replied and David nodded as he continued walking on the marina. This short dialogue was repeated several times as David strolled along, not really wanting to pay as much as the boat owners were wanting. They were all asking for the same amount as if there were some fishing union to which all the owners belonged.
Just as David was about to give up on finding the right fishing trip, David spotted an owner who was wiping down a very clean small fishing boat. "Excuse me," David said. "Are you for hire? I am looking to go out fishing for a half day – just two of us."
David was surprised when the boat owner replied with an amount that was half of what the other boat owners were charging. David approached the owner and the two of them agreed on a morning departure time the day after tomorrow. The boat owner didn't request any money in advance, and that made David feel even better about this fishing trip. He knew that he and Lynda would have a good time fishing, and a good time bonding. He felt much better that evening as he walked around downtown Boise, anticipating his fishing trip.
A day and a half later, David and Lynda walked to the marina at the agreed on time, and the boat owner was all smiles as the two of them approached. They paid him the money, and the owner was soon under way. Everything was included in the rate – poles, bait, even some snacks. Lynda and David both remarked about how clean the boat was. They had never seen a fishing boat that clean before.
(photo by Sharon McCutcheon on Unsplash)
The water was calm as they fished, and they had a few nibbles on their lines, but they couldn't seem to catch anything. The boat owner just smiled and suggested that perhaps they should move to another of his "special fishing spots." Not really having any other choices, David and Lynda said "Yes." And so the boat picked up speed and moved on to another location. The new location had calm waters, but once again they were not able to catch any fish. As the half-day was nearing an end, the boat owner said it would be time to head back to the marina, but it would be okay if they wanted to put out lines to troll as they headed in. They had no luck with the trolling either.
Soon they arrived at the marina. As the boat slowed to head into tits slip, David and Lynda noticed that the anglers on the other boats all were carrying a string of fish as they were leaving the boats. Thinking that was little odd, David asked the boat owner, "Why did all of them catch fish but we didn't?"
(photo by Jo-Anne McArthur on Unsplash)
"Oh, you didn't say you wanted to go catching fish. That would have cost twice as much. You only said you wanted to go fishing."
I hope David has better luck fishing this year in Boise, whether it's on the rivers, or in the lakes.
Moral: State your goals and your targets in clear and concise terms.