(image from idahostatesman.com)
I moved to Boise, Idaho, in 1993. That was at the peak of the [unofficial] "Hate California" campaign. Actually, in my 27+ years here in Boise, I haven't seen that campaign recede much at all. I drove up here from San Diego, and knowing the sentiment here, I drove directly to the DMV and had my plates changed. Yes, even after a long two-drive drive, the first thing I did before going to the apartment was to change my plates so they were Idaho plates. I still remember the plate; 1A 177677.
The picture above is of the Hewlett-Packard campus on Chinden Boulevard, a set of buildings that is now owned by the state of Idaho. HP was bustling at the time. Laser printers were selling like the proverbial hot cakes. Every home needed one, and every office needed dozens and dozens of them. I was offered a job because of the combination of my technical background (Math degree, software experience -- had developed graphics programs, and wrote the first graphics for Xerox printers) and an MBA.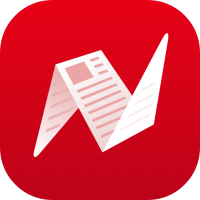 At first I didn't let on that I was one of those evil persons, someone from California. But conversations arose about the lifestyle of Idaho, and Boise in particular. I remained quiet as the native Idahoans rued how the area was being ruined by "those Californians." I just sat there for a while as those know-it-alls (those whose international experience extended all the way to the border of Oregon, 50 miles to the west).
I let them continue on how awful those Californians were, blah blah blah.
They didn't know much about me, so I offered, "I understand how you feel. This is a beautiful area with so much unspoiled nature." They were hooked.
Remember, these were HP employees; in theory, somewhat intelligent people.
I continued. "You know, HP really needs talented people; right?"
"Uh huh," and heads nodded.
"But the problem is," I continued," that HP could find the talent they needed here in Idaho, and so they had to go all the way to Southern California to bring me up here to fil that needed gap."
That did it; these "smart" people finally caught on.
What was the problem?
The real problem at the time was that there was no engineering school in Idaho. So any company that wanted degreed engineers had to hire from out of state. And that included HP, Micron Technology, Morrison-Knudsen [prior to bankruptcy], and other technology companies. When I did move up here, one of the HP employees I already knew was Kevin, with whom I'd worked at two San Diego tech companies. So I wasn't the first.
It wasn't just HP
HP was just one of the many technology companies who were expanding and needing new employees. Micron Technology, a semi-conductor business, was founded here in Boise, and it relied on engineers with advanced education and degrees. heck, Boise didn't even have a college or university offering a B.S. degree in Engineering, let alone a Master's or Doctorate.
So where was Micron supposed to get its constantly needed supply of engineering talent? It certainly wasn't home grown; so they also recruited out of the area. And out of the country.
Seeing the need to have home-grown talent, Micron sponsored an engineering program at Boise State University, known more for its winning football team on the blue turf than it is for its academics. So now at least Boise does have an engineering program that can develop engineers for the local companies.
That's too late for HP as it has outsourced the majority of its R&D workout of Boise. But maybe Micron can reap some benefits fromits investment into the community.