(image from idahostatesman.com)
The people who live in Boise, Idaho's capital city, have a hard time agreeing on which of the four seasons they like the most. We're not talking about Frankie Valli and the Four Seasons; it's the four seasons of weather that roll around each year in the southwestern part of Idaho.
SPRING
(photo from Wilfried Santer on unsplash.com)
Yesterday, Sunday March 21, was the first full-day of Spring in Boise and the rest of the Northern Hemisphere. It was a beautiful day; sunny and mile with a slight breeze. I was able to do about three hours' of yard cleanup ("getting ready for Spring" maintenance), primarily picking up leaves from my neighbor's sycamore tree. They had found their way into every possible corner of the yard, the patio, and, of course, the window wells.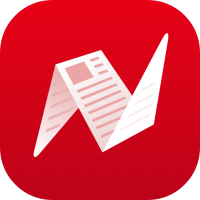 That was yesterday.
Fast forward through the night to Monday morning, today. The temperature is in the 30s, it's raining and even snowing in some parts of Boise. What a difference a day makes. Sorry to get you singing that song from the late 1950s. But that's Boise. As my mom (who moved to Boise when she was 82) used to say, "If you don't like the weather in Boise, just wait five minutes and it will change." That's pretty much true.
It's hard to define when Spring actually rolls around . We'll have some nice days, the crocuses and daffodils start rising and blooming. The trees begin to leaf out …. And then we'll get hit with another cold snap, a snow, a three-day freeze. Ruining all that had just come about to show us the beauty of nature. No, we need a couple weeks of 50-70° temperatures to show that Spring has actually arrived. Even if it is here for only a few weeks, not the three months that appear on the calendar.
SUMMER
(image from idahostatesman.com)
Most native Idahoans I talk to don't like the really hot part of Summer. As a transplant from Southern California twenty-seven years ago, I never mind the heat. I certainly prefer it to the cold and dreary days, weeks, months of winter -- more about that later.
But summertime does offer residents an opportunity to partake in some activities that they can't do during the winter. You can see some of those activities in my News Break article from yesterday: https://www.newsbreak.com/idaho/boise/news/2186979078009/heres-why-sporting-activities-are-so-popular-in-boise
The warmth of Summer gives fishermen (and women) the time and weather to stand in the rivers and streams trying to catch trout, whether to take home or catch and release. There is the floating down the Boise River that was mentioned in yesterday's article. You can go camping, have barbecues, go to baseball games, hiking in the mountains. Many people use the time to go on vacation while they children are out of school or when they are not teaching in the classroom.
Unless you are one who really can't take the heat of Idaho summer's, and it can get well over 100°, at least you're not stuck inside the house all summer long. There are plenty of outside things you can do.
AUTUMN
(Photo by Ahmad Omari on Unsplash)
The three months from late September to late December are supposed to be the time of Autumn. You know, that time when leaves turn brilliant reds and oranges and purples. There is some of that, sometimes, but most years the weather here in Boise jumps from Summer to a couple weeks of Autumn straight into Winter. I've noticed that Winter typically begins here right around the first of November. That's seven weeks early per the calendar, but I guess no one told the weatherman that bit of information.
Autumn is a time for preparing the yard (and the house) for Winter. Mowing the grass has gone from a once or twice a week job to once every other week, and then to none at all. The lawn mower is put away for the season; the perennials are cut down (and covered with mulch for best results); the leaves are raked (unless the neighbor's tree sheds all year long J ), and the winter clothes replace the summer clothes in the closet.
WINTER
(image from idahostatesman.com)
Long-time residents of Boise look forward to the arrival of Winter. It means snow in the mountains, which translates to winter activities and spring-time run off for our water supply. It also means going to the cabin in McCall or Donnelly for the holidays. I don't mind the snow although it is not my favorite as my preferred "White Christmas" is the white sand on a sunny beach. Show in the mountains is fine. Snow on the grass is fine; it's not growing now anyway. But it's the snow on the roads and in the parking lots that gets to be a real mess when the weather warms to turn it into slush.
There is a plus to wintertime that I have found. The weather is perfect for making a big pot of warm, yummy soup. Add in some freshly baked cornbread topped with melting butter and/or honey, and it is a meal that is perfect for sitting at the table and looking at the barren trees outside. Barren except for the accumulated snow on the branches.
WHICH IS YOUR FAVORITE SEASON?
There's no poll included with this article, but I wonder what your favorite season is here in Boise and the surrounding area. Do you have a preference for the cold of Winter versus the heat of Summer? Do you prefer Spring when the flowers and trees are starting to show their beauty, or the time in Autumn when yard work starts to fade away/
It doesn't actually matter which season is your favorite because Boise is such a beautiful place to live anyway that we are fortunate to be able to enjoy them all.