(photo by Clay Banks on Unsplash)
No matter how hard cold hits us all this winter season, we can make our own way through warmth with the flamboyant touch of fashion and layers. Something that has to do the most with fashion is having your own style that clings to you around every corner of a casual day. Looking hippy every day is definitely a goal for almost all of us! While the streets of the pre vaccine United States are swooshing with women in puffy and ruffled out fits, even a cozy oversized sweatshirt and plain leggings may stand you out among all the others. And Boise, Idaho, is no exception.
After all, fashion is all about the aesthetic expressions that an individual beholds. Now you must be wondering that fashion is also about the hairstyle and makeup you wear. How about that? No doubt it does but the simple yet elegant trends shared below are going to save you heap of hours spent in front of the mirror every working week. The gift of face cover given to us all by this global pandemic has brought up another concern of wearing up a matching designer mask. You may have observed inside the elevators or during toddling in the streets that people are opting more for masks specifically fabricated with variegated prints on them than the normal surgical masks.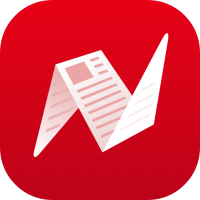 (image by FitNish Media on Unsplash)
The famous street style puffer jacket:
It is all amazing for how the North Face puffer jacket has become the popular street style. Many brands are bringing up a magnificent variation in the padded, quilted feather jacket. Since cold has leapt over the dunes of America, many people from all genders are rushing towards online stores as in-person shopping has been severely restricted, or even banned, in the pandemic. Going out donning an elegant chic puffer jacket and sharing the look with the world feels like giving away a fancy secret. You can choose from a variety of colors satisfying your choice of color palettes as well as your desire to coordinate with other items in your wardrobe.
However, an emerald hue is a great choice to go with a denim or woolen sweater underneath. If you are so much into puffers then you might also like to have a long leaning coat that might be a bit less inflated but looks so vogue on a snowy day. Nevertheless, puffer has become the favorite layer these days, and this expression of fashion has become a must buy. So be ready to flatter in the streets and workspace too!
(photo by Adam Mathieu onUnsplash)
The comfy rib-knit pullover sweater:
About all that working from home in the pandemic era requires you to do is to don a loose and comfy sweater with a light makeup to not look awakened. And it is a good thing that you don't need to worry about your whole attire and the formal shoes you normally have to put on. Taking advantage of this freedom, many Americans around in the States have jumped to buying a set of rib-knit pullover sweaters to walk by each work day. You can choose among a number of prints available in online stores of many brands. A leopard look is being observed widely in the streets these days and you may also want to opt for that to go with the trend. You can stay completely cozy and comfortable in one of these sweaters. Even if you need to step outside of your home for any reason, you don't need to worry at all about how you look. Just pull up a fluffy muffler and put on a puffer or any other jacket of your choice over it. A pair of sweat pants or mom jeans can style with it very nicely. So hop on for this new trend and join the group of your stylish friends and neighbors who love being comfy and fuzzy days.
(photo by Daniela Cuevas on Unsplash)
The perfectly versatile zip bootie:
With irregular changes in the temperature, a pair of boots with both functionality and style becomes an absolute Must Have these days, especially for those who are living in the coldest parts of the country. Trainers can be an option but when it rains or snows then it gets really annoying to find moisture seeping into your warm woolen pair of socks. Yet, flats and heels get out of question in such weather. Choosing a pair of zip booties decked out with a modest slight heel and zipper closure can go perfect with all kinds of outfits you have set in your closet particular for these winters. The best thing is that this pair can transition nicely and smoothly from day to night. The tough leather and feathery texture from inside can prevent your feet from both water and cold—while providing some relief from layers and layers of socks, too.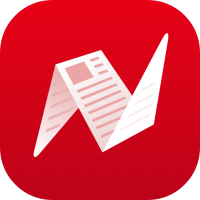 The silver lining of having to spend most of the last year at home is that it's given us more time to try new things, whether that's baking sourdough bread, knitting socks, or experimenting with makeup colors you usually don't wear.