(Photo by Vaida Tamošauskaitė on unsplash.com)
It's quite tempting to take something when it's offered to you for free. We've all done it, so don't start with that haughty attitude; you've done it, too.
Whether it's an exotic tour across the plains of Morocco, a weekend at a destination rsort, or even just a dinner to listen to a "Financial Assessment" seminar, the freebies are out there.
You know what I'm talking about. You're at the fair or a trade show and you walk by a booth that has pens, wrapped candy, or even nice four-color travel brochures just sitting there for the taking. Everyone else it taking at least one, so why shouldn't you? After all, that's why they're there; right?
That wrapped candy or those logoed pens from overseas might not be very expensive items, but that fancy brochure isn't cheap. The primary reason most vendors are there is to get your business. And they can't get your business if you don't stop at their booth. Therefore, they have something on the table to entice you to stop and talk with them. But if you're not going to stop and talk with them, or you don't even have any intention of going on a trip with the, is it really fair to them for you to just do a "grab and run" on their promotional items?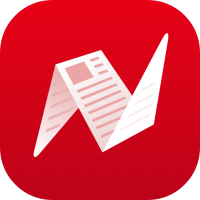 I've attended travel shows where I've watched people walk by a table, grab the travel booklets without even saying, "Hi," and stuff them in their bag. Later on those same people stopped at a waste basket and threw most of those brand new, never-looked-at brochures into the trash.
So is it okay to take that "freebie" when it's offered to you?
It's true that handing out travel brochures is part of the cost of doing business for the tour operators, and they factor that cost into their marketing and promotional budget. And in the grand scheme of things, those brochures typically aren't their biggest cost concern. So let's take a look at another example where the costs are much higher.
I have a Press Card as do many travel writers. That card has gotten me into many museums, art galleries, etc., just because it says I'm an international travel writer. And while I usually do write at least a short blog post mentioning the facility, they're not getting major publicity from me. But again; they know that, and it really doesn't cost them anything to let me in for free.
What about the press trips where writers are flown to some exotic place, given a room plus all the meals are also covered? This is when the dollars (pesos, euros, or whatever the currency is) start to add up. These businesses, travel bureaus and tourist boards – they're expecting that you're going to write nice articles, post some enticing pictures, and maybe even send some business their way. I've been on a couple of them to really nice locations and resorts. And I've written about them, both while there, and then afterward.
It seems that some people expect to get free tours and trips and that it's a "right" that they deserve. How galling is that attitude? When Hong Kong stopped offering the free trips, complainers took to social media postings to express their displeasure.
"Free trips" are still out there, assuming that your time isn't worth anything. There used to be plenty of promotional offerings, such as a "free trip to Las Vegas," if you're willing to sit through a sales presentation. I know quite a few people who've taken these trips, suffering through the sales tactics to buy timeshare properties, etc., and then walk out with their gifts and free 2- or 3-day "vacation."
I've even done it in Mexico where I knew going in that I wasn't going to buy their property. After a good breakfast, listening to the sales spiel, and then saying "No" about forty times, I walked out with two to three hundred dollars in my hand. Don't you think that the sales management already accounts for a certain percentage of people who are going to say, "No"? They're crazy if they haven't factored that into their costs.
Not all travel writers are given free trips by the location that wants the coverage. An article in an Ohio newspaper spelled out some of the pitfalls of such a trip. Can a writer be truly unbiased when the trip was paid for by that destination? Shouldn't writers tell the truth and not be influenced by offers that aren't available to the general public?