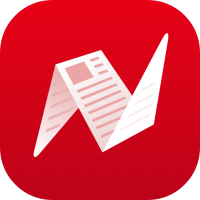 Wishing for sunshine!
(image from hillviewmethodist.org website)
The evening hours are fading into Sunday morning, a time when many people in Boise, Idaho's largest and capital city, would normally be attending a religious service. The main problem is that these are not "normal" times. It has been almost one year to the day since lockdowns and other forms of restricted gatherings started to take effect. My wife and I were actually in Southern California one year ago today visiting our son and family. We flew back to Boise the next day, March 8th, and we haven't been to an airport since.
And there haven't been many in-person church services since then either.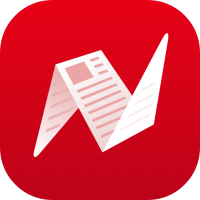 I certainly can't list every religious service here, and I will probably inadvertently omit some religions; there is nothing intentional if I do, and I do apologize in advance.
Saturday's Services
(image from waymarking.com)
The Seventh-Day Adventist Church on Cloverdale Road in Boise, like most other churches, is holding virtual services, and theirs are on Saturday. Why on Saturday? Well, unlike most other Christian religions, the Seventh-Day Adventists consider Saturday to be the "Sabbath"; thus it's their holy day of the week. The church live streams it service on Saturday at 11 AM local time on its YouTube channel where you can watch previous services
(image from jewishaz.com)
Congregation Ahavath Beth Israel on Latah Street in Boise is led by noted Rabbi Dan Fink. The building itself, built in 1896, is one of the oldest continuously used synagogues west of the Mississippi River. Rabbi Fink is a regular columnist to Boise's main newspaper, The Idaho Statesman. Their 10 AM Saturday morning service is delivered via Zoom, for which you must register ahead of time.
Sunday Services
(image from catholicchurch.directory)
St. Mark's Catholic Community is the Catholic Church that is the closest to my house, and I pass by it several times a week, if not daily. I've been inside it once, and that was to participate in an ecumenical choir offering at Thanksgiving several years ago. I've been inside Catholic churches before, including St. Peter's in the Vatican City, but being inside to be a part of a service was moving. Per their website, St. Mark's streams daily, Saturday, and Sunday masses on their website and on their Facebook page.
(image from hillviewmethodist.org website)
My wife and I are members of Hillview United Methodist Church on Ustick Road in Boise. Just like everyone else, of course, we're not going there now for services. In addition to the Sunday service, Senior Pastor Brenda Sene also holds weekly Bible and other study classes online. The Sunday service is held online at 10:30 AM (our normal in-person worship time) on Vimeo.
(image from sah-archipedia.org)
St. Michael's Episcopal Cathedral in downtown Boise, just steps from the state capitol building, is an impressive building in the Gothic Revival Architectural style. The building, dedicated in 1902, was built with sandstone blocks from nearby Table Rock. St. Michael's is also the seat of the Episcopal Diocese in Idaho. There are numerous links for their online services including the services themselves, audio of the weekly sermons, the worship bulletin, etc. Unfortunately, the website does not list the time for the actual live service.
(image from King of Glory Lutheran Church website koglutheran.org)
My family was raised in the Lutheran Church (my Dad's parents both came from Sweden in the late 1800s), and so was I. I joined the Methodist Church after marrying Darlene so that we could worship as a family together. But, the Lutheran Church still holds a spot in my heart, especially when a Martin Luther hymn is sung. King of Glory is only about a quarter mile from our Methodist Church, and we've used their commercial kitchen (pre-covid) to help prepare items for our monthly community meals. As many churches are doing, King of Glory is broadcasting their Sunday service at 8:30 on their Facebook Page and on their YouTube channel.
Think of Others Today
Whatever your religion preference is, or isn't, I hope that this Sunday you will think about others who might not be as fortunate as you are. Maybe they are people without a permanent roof over their heads. Or someone who is food insecure, not knowing where the next substantial meal is coming from. Or those without proper medical insurance and care. I'm not asking you to donate anything; just think about them and hope that their lives improve.
I wish you an awesome week!
To get the NewsBreak app, click tinyurl.com/getnewsbreakapp