(Photo by Christian ter Maat on Unsplash)
While some of us (no names mentioned here) would love to have lots of sunshine and warm weather -- it is early March after all -- there are plenty of Idahoans who are happy to see the extra snowfall in the mountains. To them, it means more skiing before the "Season Ends Soon" messages start appearing on the resort websites.
Boise, Idaho, is a great place for outdoor activities all year long. Given that it is still Winter here, both calendar-wise and weather-wise, those who love the winter outdoors are enjoying being able to get outside and be socially distanced while shushing down the hill or even cross-country skiing across gentle slopes and meadows.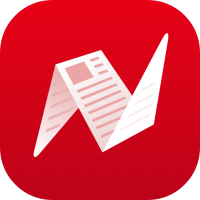 Just Outside Boise
(image from bogusbasin.org)
Just a forty-minute drive from downtown Boise is Bogus Basin. Not only is it a local ski resort during the winter, it also host summer activities such as mountain biking, horseback riding, hiking, and even some summer tubing. Here is some data from a look at the website today:
There are 73 inches of snow at the base
and 5 more inches at the summit
There has been one inch of fresh powder today
All eleven lifts are running
47 of the 82 trails are currently groomed.
For the avid skiers, being able to quickly access this information can be a big help when deciding where to ski. There are webcams on the site so you can see the current conditions; is heavy snow falling? Is it cloudy or sunny? All good things to know before you head up the mountain.
North of Boise
(image courtesy of tamarackidaho.com)
Just shy of two hours north of Boise along Highway 55 is the small town of Donnelly. A quick turn to the west once you enter town and you are on your way to Tamarack Resort. Billing itself as Idaho's first all-season resort, and the first new resort in the U.S. in several decades, Tamarack had a rough beginning as many new major projects encounter.
They are skiing right now, and here is what the site says about skiing and boarding: "Skier and snowboarders of all skill levels will find plenty of runs that fit their ideal for winter fun. From grommets to grandmas, there's a place for every type of skier and snowboarder. There are trails for beginners and intermediates, for the steep and deep, backcountry crowd, and three terrain parks. If your comfort zone is a bit wider than most, grind the rails. Two planks or one, Tamarack offers family-friendly terrain for the skiing and snowboarding crowd alike."
(image from Brundage Mountain website)
Keep going straight rather than turning left at Donnelly and you'll get up to McCall. Keep going around the lake and you'll find the next ski resort, Brundage Mountain. Brundage is showing a temperate 25 degrees right now, meaning it's cold enough to keep the snow around, but pleasant enough to enjoy the day. They currently have 72 inches of snow at the base (about the same as Bogus Basin), and 108 inches of snow at the summit -- that is a full NINE FEET of snow at the top -- wow! While Brundage is farther to drive from Boise than either Bogus or Tamrack, many locals prefer to spend the weekend in McCall and grab a two days' of skiing at Brundage and then enjoying the restaurants of downtown McCall after a day on the slopes.
East of Boise
(photo from lonelyplant.com)
About a three-hour drive, more or less, east of Boise is the world famous Sun Valley Ski Resort. It's currently 24 degrees there right now, and there are 76 inches of snow at the base and 95 inches at the summit. There are over 100 trails open and half of them are groomed, so you have your choice of skiing down the nicely groomed trails, or the more adventurous will take on the ungroomed runs. When you're not skiing, the resort area and the town of Ketchum have plenty of activities for you to partake in, so don't feel like you're missing out on anything when you're done on the slopes.
Be Prepared
No matter where you're skiing this weekend (or next), plan ahead, and know that all of these resorts have their Coid-19 regulations posted on the websites. Wear a mask, stay safe, and have fun skiing in Boise and in Southern Idaho!