(photo by the author)
If you live in a cold-climate area, you must be pretty tired of that weather by now. Either that, or you live for the snow even at twenty below!
Let's assume you are in that first group, like me, and are ready for some warm weather. Where's the easiest place that you're assured to find that right now? You know the answer to that -- hop on a plane and head south, crossing one national border if you're in the USA, and two borders if you're in Canada (although Canada is not allowing that right now). I'm in Boise, Idaho, and I'd gladly go to Cabo San Lucas right now.
(photo by the author)
So here's a question: "Should you visit Mexico?" And "Is it safe?"
Your answer should be "No," or possibly a resounding "Heck, no!" once you read this article from the Washington Post. It's not just the kidnappings of locals; what about the missing students whose story keeps re-surfacing over and over again? Isn't that enough to scare you away?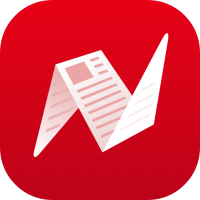 But those are just isolated incidents, and there's nothing to worry about; right? Well, if that's the case, then why did the U.S. State Department issue a travel warning like this? That should be enough evidence to convince even the bravest international traveler that it's not safe to visit Mexico. That's just scare-tactic headlines that we don't like on the supermarket tabloids, so why should we accept that from the United States government?
You have to read further in the article to find out exactly where the unsafe places are. And even then, the information is biased against going to Mexico.
(photo by the author)
Here is what that travel warning says about the area where I've been going each year since 2003:
Baja California (Sur): Cabo San Lucas and La Paz are major cities/travel destinations in the state of Southern Baja California – Exercise caution in the state capital of La Paz. According to the Department of Interior of Mexico, in 2013 Baja California Sur registered its highest homicide rate since 1997. Many of these homicides occurred in La Paz, where there has been an increase in organized crime-related violence.
(photo by the author)
Most visitors to the southern part of Baja don't go to La Paz; they are going to Todos Santos, San José del Cabo and to Cabo San Lucas. Those areas thrive -- actually they survive -- on the tourists and the ex-pats who have spent, and continue to spend, a lot of money to fish, eat, party, enjoy the sun, party, relax, and maybe even party some more.
"Is it safe?" is a question I'm frequently asked about going to Mexico. My answer is that it's as safe as any hometown I know of in the U.S. or in Canada. Are there any problems in either of the two Cabos? Of course, there are. But then I'd be happy to wager that you can find problems in your town if you're out at 2 AM, coming home drunk, and maybe even willing to pick a fight. But that can happen in Boise, Idaho, in Peoria, Illinois, in Calgary, Alberta, Canada, or in any other city you can name.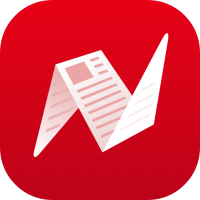 The people I know who visit Mexico aren't out partying all night long and creating a ruckus on their way back to the hotel, the condo, or the timeshare. I've never had a problem and neither have they. If you act decently and are respectful then you should be fine -- regardless if you're in Mexico, Canada, or the United States.
I certainly wouldn't knowingly and willingly go to any part of the world where it's obvious that I'd be stepping into a killing zone. But I think it's the people who don't know the facts who are painting the overall negative picture of Mexico when it's confined to a few easily identifiable and concentrated areas.
If you believe the State Department's warning about La Paz (and indirectly all of Baja California, South), does that mean you wouldn't visit Washington, D.C., that sees an average of two killings each and every week of the year? No; you're smarter than that -- at least I hope so.
(photo by the author)
Recent reports from Cabo, including from my brother who was just there, say that capacities are limited to around 30%, the locals wear masks, and shared items a (chairs, tables, etc.) are cleaned after each use. So, yes, visiting Mexico right now is probably safer than mingling in downtown Boise, Idao. Or Peoria, Illinois. Or Calgary, Alberta, Canada.