(image from geology.com)
The highways emanating from the city of Nashville, Tennessee's capital city, look like the arteries flowing into and out of a human heart. And that's appropriate because Nashville is the very heart of Tennessee. While Memphis in the lower left side (southwest corner) is known for its entertainment and food, Nashville has a pretty good reputation for entertainment also.
(photo by the author)
I had the opportunity to spend some time in Nashville while my son, a PhD student at the time, was presenting at a national conference on applied ergonomics. He stayed downtown in the hotel where the conference was being help, and I stayed further out so as to give him the time and freedom he needed to focus on the conference and his presentation.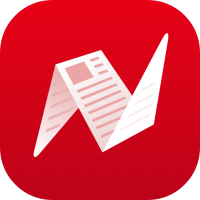 He and I did have a sufficient amount of time to walk around town as it was our first time in Nashville. Broadway is by far the main road for most of the tourist attractions. Originally named Broad Street because it was the widest downtown street at the time, Broadway is home to a few hotels, including the one where his conference was held, plus lots of restaurants and bars, music venues, ice cream shops, and even a couple record shops where vinyl LPs are still in vogue.
(photo by the author)
But it's not all music, food, and drink, although those three certainly garner much attention as you stroll up and down Broadway. And you'll need more than a day to truly take in the sights. And you won't be able to take all of them in, so we'll look at a few of them for now. You'll just have to go to Nashville on your own to see more of them.
(photo by the author)
Jimmy Buffett's Margaritaville, a self-described "honky tonk," is located at 322 Broadway, right in the heart of Nashville's "fun district." The hours might have changed because of the covid pandemic, but they are open, with social distancing as well as masks required when not eating or drinking. With a half dozen burger selections, it was easy to find one that grabbed my attention. I am not big on having cheese on a hamburger (otherwise it's called a cheeseburger), so I stuck with the regular burger and the awesome side of fries. A cold crisp beer was the perfect addition to the meal as we listened to some live music of guitar and vocals. The service was perfect, and we had a great time.
(photo by the author)
I had heard of the Basketball Hall of Fame in Springfield, Massachusetts, but I'd never heard of a Women's Basketball Hall of Fame. I didn't know one existed, but if I thought there was one, I probably would have thought it was also in Springfield. Nope, it's in Nashville. I'm not as familiar with women's basketball as with men's, but I did find it interesting to view some of the exhibits, and even just to know that there IS a Hall of Fame for women's b-ball. And it's in Nashville. That's pretty cool.
(photo by the author)
While the Grand Ole Opry moved out of downtown Nashville in 1974, some of the shows came back to the Ryman Auditorium in the 1990s, so you can go the Opry while staying downtown. The billboards there on Commerce Street are just a short stroll from the auditorium where tours are conducted every day.
(photo by the author)
Nashville has earned its nickname as "Music City" with its recording studios, its live shows, and its restaurants, bars, and honky tonks. The city's official Convention & Visitors Corporation page at visitmusiccity.com defines a honky tonk as "an establishment that contains at least one rockin' stage, cold beverages, and a party that lasts all day, every day." So when you're looking for a place where you can listen to music, have a cold beverage, and enjoy an all day party, a Nashville honky tonk is the place for you.
And it's right in the heart of Tennesee.