(image from the author)
It is a recent survey that says that residents in Boise, Idaho's capital city, are not fond of having Californians move to the Treasure Valley. But it's NOT a recent sentiment. When I moved up from the San Diego area in 1993 to take a job with the then-thriving printer division at Boise's Hewlett-Packard facility, the "Hate Californians" signs were out on display. There were even personalized license plates, such as "HATE CAL" and "CALIF U," and the U wasn't for University.
And if those intimidations were not enough, cars with California license plates were being keyed, vandalized, and literally forced off the roads by the "friendly locals." Having visited Boise a couple times before moving here, I had been told by future fellow employees, including one young man named Kevin with whom I'd worked at two different companies in the San Diego area, to "take precautions" when I moved here.
The reasons for locals not liking Californians were numerous. The one that was typically cited in the press was that Californians would sell their home for big bucks, and then move to Boise and bid up the price of a house or small ranch because they had the cash in hand to pay for it. "They're driving up housing prices," was the overwhelmingly frequent cry. Given that I knew the dislike for Californians, I drove directly to the Department of Motor Vehicles as my car and I arrived in Boise on Tuesday, September 7, 1993. I went inside, applied for new license plates, walked out, and put them on my car. I was now "from Idaho."
(Boise greenbelt photo from idahostatesman.com)
Where are the Engineers?
One of the reasons rarely mentioned on why there were so many young people moving to the Boise area from California was to support the growth of the major companies here. Those with a major presence were Hewlett-Packard (where laser printing began), Morrison-Knudsen (huge international construction company that underwent several changes in ownership), Micron technology (founded with its world headquarters here), J.R. Simplot Company (just think McDonald's French Fries), and others.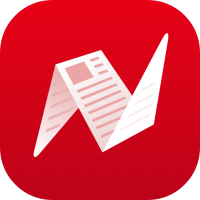 The problem was that there was a huge demand for engineers and other professionals to support the engineering environments. Just like the basic macroeconomics of supply and demand, there was a huge demand, but no source of supply. The state of Idaho did not have an engineering school. Well, that was a problem.
Companies had an increasing requirement for more engineers
Along with the engineers were other professionals to support those efforts
There was no local supply of new engineers,
The ones here were either transplants or "engineer by just doing the job"
So what was the solution?
Simple; hire them from California where there were plenty of engineers and the colleges and universities that were graduating them by the thousands every year. I was not an engineer, although that was my occupation per IRS tax forms. I have a degree in mathematics, and I leveraged that knowledge into writing computer graphics programs. I got my MBA many years later, and that was why I was hired at HP—this one manager was looking for people with technical backgrounds and the MBA who had the general knowledge of what business was about. So those credentials got me here in 1993, and I took an early retirement package in 2007.
Has the attitude in Boise changed?
No.
Boiseans still don't like Californians moving to the area. Why? Same argument, driving up housing prices. By the way, when we moved here in 1993, we bought a house priced at 45% of what we sold our house for in the San Diego area (which was in a downturn while Boise was in an upturn).
So, Who's Moving to Boise Today?
According to a very recent article (https://www.idahostatesman.com/entertainment/ent-columns-blogs/words-deeds/article249012285.html) by Michael Deeds in The Idaho Statesman, published online five days before it was in actual black ink print, the people moving from California to Boise are not what was typically thought, which was this per Deeds' article, "Californians threaten Idaho values by bringing their failed liberal ideology here!" He cites a survey by Boise State University Assistant Professor Jeffrey Lyons that finds that it is mostly Republicans moving into Idaho than it is Democrats or Independents.
It's a well-known fact that Idaho has been a Republican stronghold for decades, so perhaps the new residents are coming to Boise to exchange the politics of California for what exists here. I tend to stay out of the political discussions because both sides are "correct," and neither side will acknowledge that fact. But moving on …
(photo from boisestate.edu)
What About Education?
Deeds continues in his article, with its backup information from the BSU survey from Jeffrey Lyons, to state that of the people who were born in Idaho and have lived here ever since, only "30 percent of those people have a bachelor's degree. On the other hand, if we look at the people who have moved to Idaho in the past 10 years, 49 percent of them have a bachelor's degree."
That is a big difference, over sixty percent more. But a lot of that could be due to the fact that Idaho has a lot of rural and farming economy, and families that have been ranching for decades feel they get their education "on the land," and not in the classroom. Might that education difference have something to do with people in Boise not wanting people like me (with a bachelor's AND a master's degree) moving here? I don't think so. I think it mostly has to do with housing prices, liking to keep growth to a minimum, and being able to enjoy the outdoors.
Certainly people, like me again, don't care about those things. WRONG!!!
Is There A Solution?
Part of the popularity of Boise is that it is a great place to live, and it has itself to blame for that. When the tourism boards and the convention and visitor's bureau consistently cite Boise as "One of the best places to live" in the nation, well guess what is going to happen? People are going to move here. The popularity of its football team playing on the blue turf doesn't hurt either.
So, fellow Boiseans (I can call myself that because I've lived here for over 27 years), the next time you start to complain about people from California moving to Boise, stop and think how much of it is YOUR FAULT. You've made it a great place to live; what did you think would happen?