(photo of the Cleveland Lolly Trolley by the author)
Cleveland; Ohio, is a city of firsts, the city tops in lots of inventions, specifically related to electricity and electric equipment happened here. Thomas Edison, the world's renowned scientist and inventor, who first invented the electric bulb, although was not born here, but in Milan, some 60 kilometers away from Cleveland. Cleveland had the first-ever electrified public square in the country, in 1879. A surveyor who belonged to Connecticut named Moses Cleaveland founded the city in 1796 and is named after him. However, there was an extra in his name which was removed from the name of the city. Cleveland also holds the record of electing its first African American black mayor of the city, Carl B. Stokes, in 1967.
The first automobile sale also happened in Cleveland in 1898 while the first blood transfusion also took place in the city in 1905. There are a lot more firsts that all cannot be mentioned in this small article, although, if you are planning for a tour to the city, these first facts might interest you. Cleveland was also the first city to be lit, the first mini-truck was invented in Cleveland as well, however, the story of the invention of the first semi-truck is interesting and unusual. A Scottish immigrant called Alexander Winton moved to Cleveland in the late 1800s and started a small bicycle manufacturing unit, when he felt the need for cargo to carry some of the essentials, he attached a cart to the back of his car and invented the first semi-truck.
Why You Must Visit Cleveland
The United States of America can never be completed without the contribution and beauty of Cleveland. Different travelers are different human beings with different interests and senses to appreciate beauty. If you are a gambling lover, Ohio's first casino opened up in Cleveland in 2012; and since then, millions of people have visited there. The casino offers its services 24 hours a day and 7 days a week. It does not matter which time of the year and month you travel, you will have to find the casino is opened and serving you. Some lucky people would make lots of money in the casinos, so yeah, you have a chance here.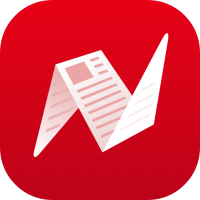 Cleveland is also illustrious for some of the well-known breweries, so do try them and enjoy the cultural drinks. One of the most famous drinks of Cleveland is Great Lakes Beer, you probably have already enjoyed it somewhere in the place you live in. The Great Lakes Bear is available all around the country even though it is made in Cleveland. There are lots of other drinks that are waiting for you in Cleveland; Ohio.
Food; a traveler would always look forward to enjoying some of the well-known and traditional foodstuff of the place he/she visits. Cleveland is very rich in this regard as well. Some of the favorite cuisines of Cleveland are Sylman's corned beef sandwich, Jack Frost donuts, Steve's gyros, and frozen custard that can be found in different places in Cleveland.
The public transport of the Cleveland is also one of the finest ones in the country, however, if you want to save some extra bucks, you are supposed to buy a pass instead of paying separately for every single ride. This way, you will be saving lots of money that can be used for other tasks.
What Should You Do in Cleveland?
The metropolitan park system is one of the better ones in the country. These natural parks contain more than 21000 acres. And the interesting fact is that you can visit most of these parks for free. Lots of the national parks in different cities and towns of the country require you to buy a ticket before entering the premises, however, the case is different in Cleveland, and that is why you can easily wander around these beautiful natural sites.
(photo by the author)
You are supposed to visit the Rock and Roll Hall of Fame if you are planning to visit Cleveland. The fame and importance of the Rock and Roll Hall of Fame are considered more than some of the historic places of New York even. Since its inception in 1995, more than nine hundred thousand people including musicians, actors, producers, veterans, and the general public have so far walked through the Rock and Roll Hall of Fame.
Another destination you will be going to love is the famous Cleveland's open-air market. You can find different locally made products that offer better quality at reduced prices. You can also find some unique products that are only available in Cleveland markets and nowhere else.
(photo by the author)
Cleveland is also famous for sports and related fields to sports like sportswear, bats, balls, and other things. Lebron James, no doubt the best basketball player hails from Cleveland and plays for Cleveland Cavs. Apart from this, Cleveland is also home to a baseball team called Cleveland Indians and a football team known as Cleveland Browns. Cleveland also has a hockey under the name Lake Erie monsters.
If you are in any way a sports, traditional foods, and/or natural parks lover, Cleveland is waiting to host you happily.
Cleveland has also something else under her sleeves for you; yes, water sports that you will be enjoying right away. These water sports continue throughout the season and never stop at any junction. You will get an opportunity to watch them and even can take part in some of the local competitions. All of these factors combine together to make Cleveland a hot cake for traveling and exploring.
It can finally be concluded that Cleveland is a place where no traveler will be bored or feel exhausted. All the sceneries, sports, beaches, parks, and other stuff such as markets and foods are some of the main things you will be looking for in a traveling saga. Do, however, never go on the travel before consulting the local authorities that may advise of the current situation of COVID-19 in your locality as well as in Cleveland, Ohio. The gigantic evil of COVID-19, unfortunately, subverted the traveling industry, though, the good news is coming about the vaccine and other developments regarding the COVID-19 which is also called Coronavirus. Please plan your travel accordingly in order to avoid any inconvenience.