(photo from discovermoab.com)
Travelling is a portal to open and embrace nature and to allow oneself to go with the flow of nature. It is that way, assuming that you can recognize the very fact that you are on a journey that is guiding you towards inner peace while experiencing opportunities for an in-depth exploration of your surroundings. So how does this apply to Moab, Utah?
Where is Moab and What's Its Popularity?
Moab is a city of a little over 5,000 residents who live near the eastern edge of the state of Utah. There isn't a lot of industry there or else there would be more people living there. So why is Moab so popular?
What's in a name?
(a) Some think its name came from the land on the eastern side of the Jordan River. After all, how bad could a biblical reference be?
(b) But then there's also a bible reference that Moabites were very sinful people; that's not good;
(c) And there are those who say its name came from a Payute Indian name meaning "mosquito." How would you like be the Mayor of "Mosquito-ville"?
(d) No one knows for sure how Moab got its name, but it has stuck through more than one attempt to have it changed.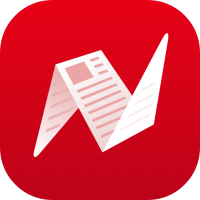 Why is this small, out-of-the-way place so popular?
(1) Quite simply, partly because it IS small and out-of-the-way.
(2) There are amazing outdoor activities, sports and opportunities, such as rock climbing, waterway boating, cycling, and canyoneering.
(3) You can find peace and solitude, becoming one with nature.
(4) The beauty of the different seasons of the desert landscape.
The Mighty Colorado River
The charm of Moab is enhanced by the beautiful and mighty Colorado River as it flows through the canyons. The gushing sound of water and the scenery provided by the shrubs and trees that accompany this river is simply majestic. You can go for rafting, kayaking, and even canoeing. The possibilities of adventures are almost endless. The best spots are Fisher Towers and Castle Valley on Colorado River. Fisher Towers is a section on the Colorado River where families and, group of friends traditionally enjoy boat tours and water sports.
(photo by www.trover.com)
Camping and hiking tours are another option to enjoy on your trip to Moab. The Arches National Park located on the north side of Moab are ideal for these tours. Surrounded in the southwest by the Colorado River, this site is very well known for almost 2000 layers of sandstones—shaded and coloured hills and landscapes of Utah. Additionally, the geological formations you encounter are some thin balanced rocks depicting as towers of stones over the desert in the middle of the park. From viewing remarkable sandstone arches to thrilling day hikes, this territory offers you a bundle of exciting activities.
When is the Best Time to Visit Moab?
The not-so-helpful answer to that question is, "Whenever the weather suits you," because there are things to do any time of the year in Moab. Many of my acquaintances make an annual trek to Moab in the Spring or the Fall for biking activities. It's typically too hot for day-long bike rides in the Summer, and the snow and chilly weather in Winter turn an already semi-dangerous sport into a very dangerous one.
Above all this, it is a desert which means you would experience temperature shifts between night and days. The temperature difference in Moab is because it is characterized as a desert. It's well-known about deserts that they a warmer during days and cold at nights even in summer. Therefore, if you are planning to visit Moab and want to do camping you must be very careful to have warm clothes and proper gear stuff to spend some likely cold nights. But the evening views of the star-filled sky in the cold weather are absolutely spectacular.
The founders of the town of Moab were European immigrants, and its citizens today include their descendants as well as some Alaskans, Asians, Native Americans, and some African Americans.
Petroglyphs, Rock Art, Pictographs—They're All There
(photo from myutahparks.com
The historical significance of the ancestry of Moab resides in the very fact about that you will see the artifacts carved on stones when you hike up the Arches National Park trails. A short walk which would be an easy hike for you starts from the lower courthouse parking area. It will lead you to the prehistoric rock art panel. Petroglyphs like the one above of mountain sheep are in great abundance in the area.
Maybe because it's a small town fighting to stay a small town and not become a big city, Moab is virtually crime-free; partly because the residents are primarily peaceful and simple. There are no long lines of traffic or crowds in the streets. And the natural resources are always in balance as there are neither shortages of water and rain nor flash floods.
American author and Essayist Edward Abbey (1927-1989) once described the features of Moab this way in Desert Solitaire: A Season in the Wilderness, an autobiographical work:
"Water, water, water. There is no shortage of water in the desert but exactly the right amount, a perfect ratio of water to rock, water to sand, insuring [sic] that wide free open, generous spacing among plants and animals, homes and towns and cities, which makes the arid West so different from any other part of the nation. There is no lack of water here unless you try to establish a city where no city should be."
This shows that Abbey, a short-term seasonal ranger at Arches National Monument (before it became a National Park), felt that Moab has (or at least had at one time) the right amount of resources to provide its residents. But his intended warning was that if someone tried to convert it into a big commercial city, then the beautiful and self-sufficiency would be sacrificed and its native people might face shortages of water and other resources.
Travel isn't always about the lands or landscapes; it should also include involve the basic facts and knowledge about the place you are visiting, so you return home with perspectives, stories, and experiences to share with others. Travelling should be done aiming for having fun, learning, embracing, cherishing, finding tranquility, and keeping the mind and soul connected to the area you visit.
Going to a place like Moab is a privilege while informing yourself about artifacts of past civilizations dating back to 900-1200 A.D. that are preserved in rocks. Moreover, the current town in Moab is known as the ruins of the communities of Pueblo farming from the 11th to 12th century. These facts add credible evidence for history lovers and to the residents, too.