(photo by Enoch Lai on Wikipedia)
Football is BIG in Texas; of course, the old saying is that "Everything is Bigger in Texas!" I've known families who've picked the town they'd live in, even the area within the town, just so their sons could play on THAT football team. Austin, the state's capital city, is no different, and then there is that "Hook-em Horns" school, the famed University of Texas whose main campus is in Austin. The only problem for travelers is that football isn't a year-round sport, although I'm sure many would love it to be, so you'll have to find some other things to do when you visit Austin.
The question becomes: What if you want to experience a charming blend of eclectic culture, plus some funky vibes, but you want all of it in a refined city setting? It's your luck day! I have the answer to that very question.
Perhaps you'd like to get out into nature; or maybe you want to be fascinated by world-class museums; how about taste some super delicious food. Aha! All those options are available for you when you spend some time in Austin. Just don't try to do it all in a weekend. Make it a destination trip, and stay for a full week. Despite being the capital city, you will immediately get that small-town feeling once you land at Austin-Bergstrom International Airport, about seven miles outside of town.
Enjoy the Live Music and Entertaining Galleries
When it comes to music, Austin stands out from most other cities, with the exception of Detroit for Motown (my wife was born and raised about 90 miles west of Detroit). Whether you want to dance throughout the night with a local DJ or match your movements with the speed and rhythm of a piece of music, Austin will satisfy your preferences.
History Lesson: In 1991, legendary artists such as Willie Nelson, Stevie Ray Vaughan, and Janis Joplin rocked the Austin music scene with more live performances than anywhere else in the nation, earning the city the well-deserved title of Live Musical Capital of the World.
When you're wanting authentic rock 'n roll during your Austin stay, an absolute must is an evening at the Continental Club, a place that has been called the granddaddy of music venues. Unfortunately, it and its sister club in Houston are currently closed due to the coronavirus pandemic. But check out its website for ongoing information along with an awesome photo gallery.
There is another place of great interest in Austin, especially when you would like to have all things available to enjoy in one place. East Sixth Street is the historic entertainment zone in downtown Austin. The map calls it East Sixth Street, but you can impress the locals by calling it Pecan Street. , located in the urban region of, which is formally called, Pecan Street. There's a two-day gathering each May and September called the Pecan Street Festival. Artisans from the local area and around the U.S. display their hand-crafted goods. There is also music, food and drink, rides for the kids, street magicians, and even a petting zoo!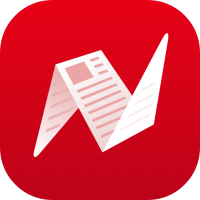 Art and Other Museums
Art is an integral part of Austin's creative spirit for a good reason; it's a city with scores of museums. The University of Texas at Austin campus is fortunate to house the Blanton Museum of Art, one of the largest art museums on a U.S. university campus. Primary among its main collections are European paintings, prints and drawings, along with modern and contemporary American and Latin American art.
Temporarily closed due to the coronavirus, the Elisabet Ney Museum was the earliest art studio built in Texas. Originally used for her sculptures, the museum has expanded to include contemporary art, while holding public events and some art exhibitions.
Austin's tallest tower isn't part of an art museum; it's a residential skyscraper that's supposedly the tallest residential building west of the Mississippi River. Officially called The Independent, the art-styled building has earned nicknames such as "Tetris Tower" and "The Jenga Tower." That's it above.
Opened in 2007 as a way to display (and keep) some of his strange collection, Steve Busti opened Museum of the Weird at the back of his curiosity shop. A throwback to the bygone era of dime museums à la P.T. Barnum, the museum's website claims to display "authentic freak animals, real mummies, fiji mermaids, shrunken heads, and life-size wax figures of historic sideshow celebrities (including Barnum himself)."
Year-round outdoor adventurous venues
If you want something to do outdoors, that's never a problem in Austin. There are recreational outdoor swimming pools, rivers for kayaking, and more. People come here to take great pleasure in swimming and other fun activities because the sunshine retains its bright reflection for 300 plus days here. The city owns 205 parks, 50 miles of biking and hiking trails for those who love the outdoors for exercise and even some peace and tranquility.
Travis Lake is not very far out of town, and it's a popular spot for small craft owners. I've cruised on the placid waters of Lake Travis, , and it's been a wonderful experience. There are many coves for dropping anchor and going for a swim, or hooking up with other boats for a party. The houses along the rim of the lake have gorgeous views, and most enjoy secluded privacy.
Y'all Hungry?
It's simply not possible to name THE BEST FOOD in Austin. There are so many outstanding places that vie for that spot. But if you like barbecue, and who doesn't, your first stop needs to be Franklin BBQ. As you can see by their posted hours, they sell out quickly. Since they're closed on Monday, I wouldn't suggest going on Tuesday when all those Monday BBQ lovers are going to be lining up very early for parking lot delivery. Not only do Aaron and Stacy Franklin sell Presidential-worthy meats (Barack Obama has eaten there), they also sell all the equipment you need—even custom barbecue "pits"—for cooking at home.
Called a mashup of Texas tradition and delicious Mexican fare, Tex-Mex food is huge in Austin. You can't drive for more than a few minutes on any major road without seeing a sign for tacos or fajitas or tamales or rellenos. Some of the establishments are full-scale restaurants, while many are mobile canteens. Are they there legally? That's not for us ponder. Your best bet for Tex-Mex is to ask a random person on the street where he or she eats when they're hankerin' for Tex-Mex.
The World Famous "Bat Bridge"
If you want to experience an extraordinary event that is happening in an entirely different way, then foray down the streets of Austin to Bat Bridge. Technically it's called the Congress Avenue Bridge over the river, but all the locals know it as the Bat Bridge. Hundreds and thousands of free-tailed bats emerge from the underside of the bridge to start their night flight. Initially, you will see a few bats trickling out from beneath the bridge. As soon as the sun sets completely, all the bats begin flying out and cascade towards the East. If watching the bats isn't batty enough, you can even sign up for a tour through a company called Austin Bat Tours. Or just ask the concierge at your hotel. He's probably got a brother-in-law who also leads bat tours.