(photo from scholastic.com)
Today is Martin Luther King, Jr. Day, even though his actual "birthday" was three days ago on the 15th. For most people today, the name Martin Luther King, Jr., is just that—a name. He was assassinated in April of 1968 at the age of 39 in Memphis, Tennessee. That means that no one today under the age of fifty was even alive at the time of his passing. And you would be in your mid-sixties if you were even a teenager then.
Given the passage of time, that begs the question: "What is the relevance of Martin Luther King Jr, Day over fifty years after his death? And who really cares anymore?"
It turns out that the recognition AND the observance of MLK Day is VERY relevant, and it might be that they're even MORE IMPORTANT as we enter 2021 than they were decades ago. So the answer to the question at the top of the article is that we should all care, and we should be celebrating the life that the Reverend King lived, and the things that he stood for. And we should strive to be a "good person," helping all to live a decent and proper life.
But it wasn't always that way. When he was gunned down on April 4, 1968, standing outside on the second floor balcony of the Lorraine Motel, in Memphis, the U.S. was in turmoil over civil rights. Let's back up a bit before we go too far. There are some important milestones that help shape and define the man.
His father was the Reverend Michael King who was the pastor at the Ebenezer Baptist Church in Atlanta, Georgia. Yes; that Ebenezer Baptist Church. The Reverend King and his wife had three children, the second one being named Michael King, Jr.
Wait a minute. I thought we were talking about Martin Luther King, Jr. What's this about a Reverend Michael King and his son Michael King, Jr.? Well, when Michael Jr. was five, his father was sent on a mission trip to Africa and Europe, with a meeting of the Baptist World Alliance in Berlin. There were discussions about atrocities and visits to sites associated with the Protestant Reformer Martin Luther. Upon his return to the U.S., the Reverend King began calling himself Martin Luther King, Sr., and his son Martin Luther King, Jr. The son's birth certificate was changed to reflect his new name in 1957 when he was twenty-eight.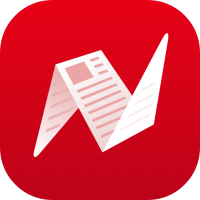 During his post-Morehouse studies, he'd witnessed many instances of discrimination toward blacks. He himself had dated, and even considered, marrying a white woman while at Crozer, but succumbed to the knowledge of the problems that the interracial marriage would create. He thought that everyone—Every One!—should be equal, a powerful message that has become the hallmark takeaway from his "I Have a Dream" speech.
His first national role in activism took place in 1955 when forty-two year old Rosa Parks refused to give up her bus seat to a white man in Montgomery, Alabama. Remember, at this point, the Reverend Doctor Martin Luther King, Jr., was still legally named Michael King, Jr. His birth certificate wouldn't be changed for another two years. This incident with Rosa Parks and a similar one with a black teenage girl nine months earlier led to a year-long boycott of the city buses in Montgomery. He was arrested; his house was bombed; his resolve for civil rights and equality never wavered. His role in the boycott thrust him into the forefront of the national civil rights movement.
(photo courtesy CBS News)
By the way, the actual bus that Rosa Parks refused to give up her seat in has been restored and is on display in The Henry Ford Museum in Dearborn, Michigan. It had been abandoned in a field for decades, so there was significant restoration to be done. But the bus is there; I've stepped inside it, and it's interesting to think how the defiance of one person could be the thread that started the knitting of a new moral fabric.
Back to Dr. King. The formation of the Southern Christian Leadership Conference (SCLC) occurred in 1957, with Ralph Abernathy and King being the main organizers of note. It was led by Dr. King from its inception until his death. King and the SCLC had sent a document to then-President Kennedy to issue an Executive Order, similar to a second Emancipation Proclamation for civil rights. This began to ruffle feathers, and Attorney General Robert Kennedy, the President's brother, ordered the FBI to "look into things." J. Edgar Hoover considered his role as Director of the FBI to do whatever was necessary—or whatever he felt he wanted or need to do—to determine if the SCLC were coordinating with "Communists." This included wiretaps, which after five years produced no such evidence.
Not to be deterred, however, Hoover used some of the wiretap information as quasi-blackmail against King who had been having extra-marital affairs. King kept on with his nonviolent civil disobedience and protests.
The "Birmingham Campaign" of 1963 might have been the turning point in getting Jim Crow laws overturned, while letting the people of America see how blacks were clearly treated differently from whites. The SCLC used nonviolent tactics that they knew would be confrontational to campaign against racial segregation and racial injustice. They occupied public spaces that were clearly against the laws. The goal was to force the city of Birmingham to make massive arrests, which would draw major media attention. Feeling confident that including children in the protests might soften the city's response, children and young adults were included in the demonstrations.
The result? King was arrested and put into jail. But national television showed the violent response from the local police who used water cannons and fierce dogs against the protestors that now included children. While the entire action didn't achieve the desired outcome, the result was that many white Americans were shocked at the treatment of blacks. King's letter from the Birmingham jail said that freedom isn't always given by the oppressor; it has to be demanded by the oppressed. He was soon bailed out of jail by the president of the United Auto Workers Union.
While there are more demonstrations and protests that he participated in, he is probably best known for the "I Have a Dream" speech he delivered at the Lincoln Memorial during the march on Washington, D.C., on August 28, 1963. The main excerpts from that 17-minute speech are below (courtesy of Wikipedia)
I say to you today, my friends, so even though we face the difficulties of today and tomorrow, I still have a dream. It is a dream deeply rooted in the American dream.
I have a dream that one day this nation will rise up and live out the true meaning of its creed: 'We hold these truths to be self-evident: that all men are created equal.'
I have a dream that one day on the red hills of Georgia the sons of former slaves and the sons of former slave owners will be able to sit down together at the table of brotherhood.
I have a dream that one day even the state of Mississippi, a state sweltering with the heat of injustice, sweltering with the heat of oppression, will be transformed into an oasis of freedom and justice.
I have a dream that my four little children will one day live in a nation where they will not be judged by the color of their skin but by the content of their character.
I have a dream today.
I have a dream that one day, down in Alabama, with its vicious racists, with its governor having his lips dripping with the words of interposition and nullification; one day right there in Alabama, little black boys and black girls will be able to join hands with little white boys and white girls as sisters and brothers.
I have a dream today.
That was 1963, and there were five more years for Martin Luther King, Jr., to express the feeling that ALL people should be treated the same; that ALL people should have the same opportunities; that ALL people should be able to get along with each other.
That is the hope today that I, a white male, hope this world can get to someday.
While it took over fifteen years for President Ronald Reagan to sign into law in 1983 a proclamation declaring the third Monday in January as Martin Luther King, Jr., day, maybe someday we will have a national day celebrating "Equal Rights for ALL."
Back to answer the original question: Yes, we care. Martin Luther King, Jr., Day is a time when we can declare that EQUALITY FOR ALL is a right that we should attain.