(photo from AtlantaPhotos.com)
A Quick History Reminder
Atlanta is like a phoenix; reincarnated from ashes and shining once again. On November 12, 1864, General William T. Sherman completely destroyed the business district of Atlanta during his famous saga of "March to the sea." Not to remain in ruins, the city is now one of the most famous and developed cities in the United States. So much so that tens of millions of visitors have come to Atlanta each of the past few years.
The rich historical background of Atlanta makes it one of the best and important travel destinations, even for the residents of the state of Georgia. The oldest name of the city at an early age was "Terminus" [Terminus is Latin for 'Boundary Stone,' but is commonly used as a destination endpoint] because the area was selected as the end point of the Western and Atlantic Railroad. Atlanta, in short, contains some major historical events that must be discovered. The history of America can never be complete without the greater historical role of Atlanta.
Atlanta, Georgia, is not only a historic place but also a destination worth exploring. Its film industry is getting closer day by day to Hollywood standards. Many film and television drama producers are heading towards Atlanta thanks to its favorable tax-policies and other facilities. Atlanta currently is the third-largest film producing industry in the entire U.S. while it is the fastest growing location.
Center of the U.S
Thanks to its major airport, Hartsfield-Jackson Atlanta International Airport, residents can get to almost any other destination in the U.S. in just a few hours. The airport is the busiest in the world, having served over one hundred million passengers in a single year! As such, the Atlanta area could be considered the "center of the U.S." The shining culture and developed social fabric of Atlanta make it one of the most interesting and beautiful tourist destinations in the world. The local people are warm, beautiful, and helpful. And the city's culture is second to none. One of my favorite outdoor places is the Atlanta Botanical Garden; I particularly enjoy viewing and absorbing the aromas from all the orchid exhibits. If you've been to Singapore, you know how awesome the orchids are there—the ones in Atlanta are far superior!
A Place to Move to
Atlanta is not only a tourists' haven, it is also a place where people from all around the country move in on regular basis. The culture, business opportunities, and beauty initially attract people as visitors, and many of them eventually choose Atlanta as their new home. The city grew by 9%+ in the last decade which indicates the number of people who moved into Atlanta. More and more young people want to pursue their dreams in Atlanta and that is why they choose the city as the starting point of their new adventures. Many people feel that that Atlanta might become the next New York City in terms of its overall offerings. But unlike New York City, Atlanta is still considered to be affordable, with its cost of living 2% lower than the national average.
(Coca-Cola logo from Wikipedia)
Birthplace of the Best Drink
I know there are plenty of Pepsi, and even non-cola, drinkers out there. But I've always preferred Coke. Coca-Cola is the world's largest soft drink beverage company, and I was fortunate to take a tour through the visitor's area one day while I was calling on the company while I was still working. Headquartered in Atlanta, a tour through the Coke Museum is a must and a highlight of any visit to Atlanta. Tasting some of the flavors that were available in other countries, but not in the U.S., was interesting. We're still using some of the plastic "glasses" I bought there decades ago.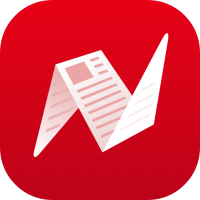 Travel Destination for foreigners
Atlanta is not only a favorite travel hub for the Americans, but also for travelers arriving from Europe and Africa. Many from Western Asia have a stopover in Europe before continuing on to the U.S., with Atlanta's Hartsfield-Jackson Airport their first stop in America. The Covid-19 pandemic has dampened international travel, but once people feel more safe in traveling, the Atlanta hub will once again see throngs of people scrambling through the terminals.
(image Copyright by Jasmine Nicole Williams)
Street Art
Atlanta is also very famous for its street art; you can even take an online tour of some of the thousands of murals: https://streetartmap.org/. And when you do visit Atlanta, take one of the many local tours, and be amazed by the sheer artistry that adorns buildings and fences and walls. Most of the innovative and beautiful designs on the walls are not made by famous artists, but by the local people who have taken to using street art as an expression of their artistic sense and feelings.
Urban-Rural Intermingling
Atlanta is a large city, but it doesn't have the "large city" feeling that permeates New York City or Los Angeles or Chicago. It's an Urban Area with a Rural Feeling. Its clean air, wonderful people, amazing cultural activities, business opportunities, and historical elements all combine to make visitors and residents alike love the city. You have a choice of hotels from the large impressive facilities to the smaller, more intimate lodgings such as locally-owned B-and-Bs (Bread and Breakfast) where your host can tell you the best places to go each day. Admittedly, the downtown area can get a little confusing for visitors; a local guide or modern technology will help you make your way around the city. The nightlife in Atlanta can also be as exciting as you would find along Broadway in New York City's Manhattan, but without all the crowds.
Once you visit Atlanta for the first time, you will probably say to yourself, "Why did I take so long to come here?" You will quickly be planning your return visit, with a list of activities and sights that you didn't get to "this time."
---
For more of my articles (published Monday, Wednesday, and Friday), click the Follow button on my NewsBreak profile here: www.newsbreak.com/publishers/@561306.
To get the NewsBreak app, click tinyurl.com/getnewsbreakapp
---