Entertainment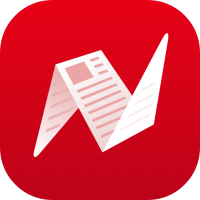 I've been doing stand up comedy for the past six years. I'm originally from the Seattle area, but I have been living in Japan since 2003. There is a comedy group in the city of Nagoya, Japan where I live that does shows once a month. This was pre-Covid 19 of course, but even still we were able to put on a few shows in 2020 and have done a few in 2021.

Our audiences are usually made up of English speaking foreigners that live in and around Nagoya and some Japanese audience members that are fluent in English. Occasionally we will also do shows in Japanese since many of the regular comedians (though not myself) speak fluent Japanese.

In 2019 I traveled to Salem, Oregon to visit with my mother. Since I only had nine days I decided to stay in Salem the whole time rather than trying to visit the Seattle area or the San Francisco area (another place I had once lived in for about ten years).

At that time I had never performed stand up comedy in the United States. So, I searched online for open mics in Salem. I wasn't sure if there would be a comedy scene in Salem or not since even though it is the capital, it is not a very large city.

To my surprise though, there were several different places that hosted open mics almost every night of the week. Some of them are a mix of music, stand up comedy, and general entertainment, but several of them were strictly stand up comedy.

I decided to make my comedy debut in America at the Capitol City Theater in downtown Salem. The Capitol City Theater had a three minute limit. Burning the mic (going over time) is about the worst thing you can do in stand up comedy, especially if you are an open micer, so I was careful to write and time myself several days before the open mic. Since I had only done stand up comedy in Japan at that point I knew I would have to come up with brand new material. My material and most of my friend's material naturally tends to revolve around our lives in Japan and often our jobs as English teachers there.

I adapted some of my bits about teaching to be more universal and then wrote about two minutes of topical material about local and international news.

On the night of the open mic I traveled downtown from my mom's place to Liberty Street. I was surprised by how large it was, a true theater in ever sense of the word. In Japan I had only performed in small clubs and bars, often with no stage at all. But the Sun Night Theater wasn't like that at all. It had a full stage, bar in the corner, and seating for about one hundred people at least. That was another surprise, since the place was packed and I had only performed before audiences of around five to twenty before. Not only would I be debuting in the US that night, but also to the large crowded I'd ever performed for as well.
I had arrived early and introduced myself to the emcee. He also had the sign up sheet and asked me if I minded going first. I had gone first many times before in Japan, so I agree. Though I had never gone first in front of a crowd that large and one that didn't know me at all. I was a little nervous to be the bullet, but I hope my preparation and material would be good enough to get at least a few laughs from a potentially ice cold crowd.
As luck would have it, I didn't have anything to worry about. My set went very well and got a lot of laughs. The only suprise were the stage lights which were far brighter and more blinging than anything I'd experienced in the smaller clubs and bars I'd performed at in the past.
The rest of the comedians that night were excellent as well. The emcee was a true pro introducning 25 comedians in a little over an hour with out any slip ups at all. The crowd was very welcoming and supportive.
If you live in the Salem area and have ever wanted to try stand up comedy this is an excellent venue in which to do so. Though this was pre-Covid 19, so I would advise you to double check the current situation since many of the open mics in Salem and the rest of the world actually, are currently on hiatus.