Nikola Jokic #15 of the Denver Nuggets poses for a portrait during Media Day at Ball Arena on September 27, 2021 in Denver, Colorado.
(Matthew Stockman/Getty Images)
By Steven Bonifazi
(DENVER, Colo.) Hello and welcome to another edition of the Denver Daily Round-Up. This is the Thursday edition.
With just one more day in between us and the weekend, there is plenty of time for more Mile High news to circulate.
Let's get right into some of the Mile High City's most important, local stories taking place this Thursday.
Today, NBA reigning MVP Nikola Jokic showed up in his first game since last year's postseason, the state's highways and interstates' trash problem is getting worse, a counselor is facing charges after disappearing for hours with a child who has autism and Denver Fashion Week is making its return this winter.
Denver Nuggets center and NBA reigning MVP dominated in his first game Wednesday against the Golden State Warriors.
Since his fiery postseason exit last year, Jokic became a father and missed the team's entire training camp in San Diego. However, in 16 first-half minutes, he scored 17 points, 10 rebounds, two assists and two steals, sinking 3-of-4 from the 3-point line.
The Nuggets ultimately fell to the Warriors 118-116.
A sign on Highway 6 warns drivers of a winter storm approaching on March 12, 2021 in Denver, Colorado.
(Michael Ciaglo/Getty Images)
A Lakewood man is insisting that Colorado's long-standing issue of trash and debris piling up on the state's highways and interstates is getting worse.
Mike McGuirk, a scientist and professor at the Colorado School of Mines says it is time the Colorado Department of Transportation and drivers make some changes, claiming that his concerns are not just aesthetic. McGuirk sees the trash along the sides of interstates and highways getting worse every day on his commute along U.S. 6 in addition to other parts of the metro area.
Robyn Rodi, a counselor who works with developmentally disabled children, is facing misdemeanor child abuse and neglect charges following disappearing for multiple hours with a child who was in her care this summer.
Rodi had worked for just a few weeks at an agency that helps people that have developmental disabilities when she did not drop off Ryland Stevenson, a 5-year-old boy with autism at a scheduled event hours after picking him up from his home.
Rodi has yet to enter a plea in the case where she faces a charge of misdemeanor child abuse (negligence no injury) and a misdemeanor charge of neglect of an at-risk person, according to a state court public information officer.
The Centennial State's largest fashion show, Denver Fashion Week (DFW), is returning this November to showcase an assortment of designers and their collections.
DFW brings local designers, boutiques, hairstylists, makeup artists and models together in a creative space to display fashion. Named by Forbes as "a trusted alternative to New York [Fashion Week]," the three-night event will take place from Nov. 18 through Nov. 21 at the McNichols Civic Center Building.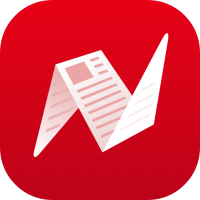 This is original content from NewsBreak's Creator Program. Join today to publish and share your own content.