By Steven Bonifazi
(DENVER, Colo.) Hello, good morning, and welcome back to the Tuesday edition of the Denver daily round-up.
Today, a school district makes history as the first in state history to lose accreditation, UCHealth fires 119 employees who did not receive the COVID-19 vaccine, a fried chicken and pizzeria are opening adjacent to each other in RiNo next summer and Chatfield Highschool Principal resigns amid an investigation into him and the school's athletic director.
Let's jump right into some of Tuesday's most important, local stories:
Adams14 School District has made history as the first school district in the history of Colorado to lose its accreditation.
The Colorado Board of Education announced Monday the revocation of the district's accreditation in the middle of a dispute between the district and its external management group. The group was brought in to oversee the district for four years following years of academic underperformance.
The district claimed that it paid the management group more than millions of dollars for expenses of subcontractors, but then paid the subcontractors separately for similar services, issued a stop-work order, kicked MGT staff out of Adams14 school buildings and stopped payment to MGT.
UCHealth confirmed Monday that a total of 119 employees will be fired for failing to get vaccinated for COVID-19.
UCHealth announced on July 28 that it would require all employees to be vaccinated by Oct. 1. The 119 employees being terminated, who represents .5% of UCHealth's 26,500 statewide employees, did not receive any of the available three COVID-19 vaccines, nor did they provide any medical or religious exemption, according to UCHealth spokesperson Dan Weaver.
Denver's RiNo neighborhood will welcome San Diego-based fried chicken chain The Crack Shack and Austin-based Detroit-style pizza brand Via 313 Pizzeria next summer.
Both restaurants are planning to open in August of 2022 right next to each other at 2801 Walnut Street. The Crack Shack already opened in September inside Troy Guard's new DTC food hall, however, this will be Via 313's first Denver location ever.
Chatfield High School principal Chad Broer has stepped down following being on a month-long administrative leave during an investigation into him and the school's Athletic Director Craig Aukland.
Families received a letter on Aug. 24 that informed them Broer and Aukland would be placed on administrative leave during an investigation into allegations of failing to follow district safety protocols. The Jefferson County Sheriff's Office confirmed it issued a summons for Aukland a few days later after conducting its now investigation.
Aukland faces one count of failure to report suspected child abuse, according to court records.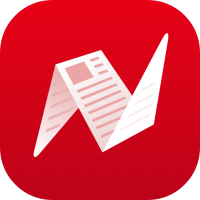 This is original content from NewsBreak's Creator Program. Join today to publish and share your own content.