(Stephanie McCabe/Unsplash)
By Steven Bonifazi
One of the best things about the fall season is the delicious dinners that come with the colorful falling leaves, the holidays and chilly weather.
The following are four fall dinner recipes you should try this season:
A "stay-in" dinner, this award-winning chili recipe is sure to make the perfect game-day dinner.
This chili features both beef and pork, three different kinds of beans and plenty of spices to make one hearty chili. Interestingly enough, it also has Tapatio for an extra kick and sugar to increase and moderate the acidic ingredients.
The total prep time for this recipe is 20 minutes, with the cooking time being 8 hours. It serves a total of 10 people and requires a sharp knife, cheese grater, dutch oven and a wooden spoon. You will also need one pound of ground beef and ground pork, one green and red bell pepper diced, milled chili powder, bay leaves and a list of other ingredients.
The initial step of the recipe involves cooking the beef, pork, onion, pepper, garlic, salt and pepper for 8-10 minutes. Adjusting the seasoning throughout, the recipe calls for garnishing halfway through and eventually transferring the meat mixture and other ingredients to a large crockpot.
What better way to welcome the fall season with this one-pan autumn chicken dinner recipe.
This easy-to-make flavorful recipe is a must-try as it features unique chicken-flavored by using bone-in, skin-on thighs marinated in garlic herb. It features fall vegetable favorites like sweet potato and Brussel sprouts in addition to apples that are all roasted together, making that chicken even more flavorful.
Ingredients you'll need for this recipe include garlic, red wine vinegar, fresh rosemary, thyme and sage, bacon and more. The recipe serves five people and is ready in less than an hour with a 20-minute prep time and a 30-minute cook time.
Most importantly, making the sheet pan chicken requires an oven preheated to 450 degrees and using a gallon size resealable bag to combine two tablespoons of olive oil, red wine vinegar, herbs and garlic mixture which will be rubbed over the chicken. It calls for roasting the chicken over the sweet potatoes, Brussels sprouts, apples and shallot on a baking sheet for 30 to 35 minutes and later garnishing with parsley if desired.
Forget pumpkin spice lattes and pumpkin pies, this easy-to-make fall spin on Italian cuisine will have your mouth watering and your heart desiring for more. The recipe is very healthy and features a litany of fall flavors and nutrition for the whole family.
What makes this recipe stand out is the seasonings, fruits and vegetables that are served alongside it. The nutrients in the dish can be found in the chopped mushrooms and the tasty sauce that features a fall kick from the pumpkin puree, which contains vitamin A and fiber.
The ground beef adds to the flavor and the protein and healthy fat intake.
To make this recipe, you will need one diced onion, one can of pumpkin puree, one pound of beef and more listed here. It additionally calls for optional garnishes including chopped sage and grated parmesan cheese.
It serves 6 people and is an extremely quick recipe, calling for a 5 minute prep time and a 30 minute cook time, totaling 35 minutes. Instructions include utilizing a large dutch oven and sautéing onions and mushrooms for 5 minutes, adding and simmering the tomatoes, pumpkin, thyme and oregano with the beef for 10 to 15 minutes and garnishing with sage and grated parmesan cheese.
Ring in the fall season with this appetizing, cozy, easy one-pot butternut squash soup recipe.
With sage, rosemary and fresh ginger, this creamy and nourishing soup brings out those cozy autumn flavors. Dished up hot, the recipe is more traditional as it is all-veggie healthy with fresh herbs, totaling only 10 ingredients.
Those ingredients include, of course, three pounds of butternut squash, vegetable broth as a base, ginger to highlight the warmth of autumn as well as the taste of the herbs and squash, and a few more items.
It calls for starting with chopping the vegetables and sautéing the onions, squash, herbs garlic and ginger together. Next, pour in the broth and simmer for about 20 minutes so that the squash becomes tender.
Once the squash is soft, put the soup into a blender and weld until it is orange and creamy. Pour into a bowl and garnish with chopped parsley and pepitas.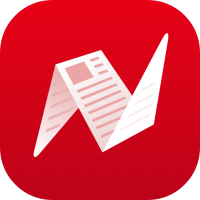 This is original content from NewsBreak's Creator Program. Join today to publish and share your own content.