Passengers move through a main security checkpoint at the Denver International Airport on November 22, 2010 in Denver, Colorado.
(John Moore/Getty Images)
By Steven Bonifazi
(DENVER, Colo.) Good morning and happy Friday Denver.
Welcome to the Friday edition of the Denver Daily Round-Up. The weekend is just hours away.
Today, Google honors a Denver native and boxer known for his Chicano activism, a group of renowned Denver restaurants is now requiring proof of COVID-19 vaccination, fall events to do this weekend in Denver and the surrounding areas and Denver International Airport's long lines Friday morning.
The following are four of the top local Denver stories you should be aware of this Friday:
Chicano educator, boxer, poet, activist and Denver native Rodolfo "Corky" Gonzales is being honored in Friday's Google slide show doodle. Created by Brooklyn N.Y,-based artist Roxie Vizcarra, the slides document Gonzales' life with lines from his 1967 poem "Yo Soy Joaquin" ("I Am Joaquin"), which was a rallying cry for the Chicano cultural movement.
Gonzales formed the Crusade for Justice in 1965 and later helped found La Raza Unida. He died at age 76 in 2005.
Bonanno Concepts group's nine restaurants plus the Milk Market in LoDo, which includes 16 concepts, are the latest in the Mile High City to require proof of COVID-19 vaccination.
The group initially began requiring workers to be vaccinated by no later than August. A total of seven of the company's nearly 400 workers decided not to be vaccinated, but the group helped find them other employment.
With the first weekend of October in full swing, there are tons of fall activities that have come with the cooler weather and new month.
Friday will be slightly warmer near 70 degrees with Saturday seeing sunshine and low chances of rain. There will be a dry weather pattern Sunday. Some events this weekend include Cider Days, Cheeseman Park Art Fest, Oddities & Curiosities Expo, Chatfield Farms Corn Maze and much more.
Those planning to travel from Denver International Airport Friday will need to allocate extra time Friday as security lines to pass through TSA checkpoints are backed up.
Security lines extended into the baggage claim areas of the airport as of Friday at 6:00 a.m. Before the COVID-19 pandemic, travelers could check calculated security wait times on DIA's website, but the airport got rid of that option to reduce costs during the pandemic.
DIA plans to bring back that service with a different system after more testing, expecting it to go live by the end of this year.
Follow me to see more articles like this.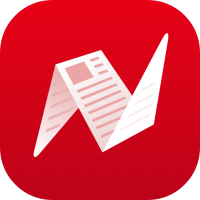 ...
This is original content from NewsBreak's Creator Program. Join today to publish and share your own content.