Von Miller #58 of the Denver Broncos warms up before the game against the New York Jets at Empower Field At Mile High on September 26, 2021.
(Justin Edmonds/Getty Images)
By Steven Bonifazi
(DENVER, Colo.) Hello and welcome to the Thursday edition of the Denver daily round-up.
We are one day closer to the weekend and the cloudy, colder weather will continue all day.
Today, Broncos Von Miller was named AFC Defensive Player of the Month, a shortage in substitute teachers at Denver school districts is provoking teacher-led protests, City officials are preparing for a large wave of exits from city employees over the vaccine mandate and 99% of the janitorial staff at Denver International Airport have voted to go on strike over wages and workload.
Below are four of the most important stories coming out of Denver this Thursday that you should know more about:
Broncos outside linebacker Von Miller was named AFC Defensive Player of the Month Thursday morning for his speedy start to his comeback season.
Miller additionally won the award in November 2012 (eight sacks), October 2014 (seven sacks) and September 2016 (four sacks), making this the fourth time in his career he has earned the award. He is now tied with quarterback Peyton Manning and running back Terrell Davis for most conference players of the month in Broncos history.
Miller will face the Baltimore Ravens Sunday being tied for fourth in the NFL and second in the AFC for sacks.
Denver area school districts are facing a shortage of substitute teachers available for classrooms, an issue that has been a problem nationwide.
The Denver Classroom Teachers Association has stated that the shortage is negatively impacting their work inside the classroom in addition to impacting the students, with teachers being asked to work double-duty as full-time educators and as substitutes.
Nevertheless, the teachers are holding a 'walk-in' at a few Denver schools Thursday morning to protest the shortage and additional issues within the district.
City officials are bracing for a wave of layoffs, resignations and suspensions in response to Denver Mayor Michael Hancock's vaccine mandate deadline arriving Thursday for city workers and some private-sector employees.
Hancock's office stated that as of Wednesday, over 600 employees had yet to comply with the mandate. Those employees may face 10 days of unpaid leave and termination if they do not prove they are vaccinated Thursday, without religious or medical exemptions.
A total of 350 Denver International Airport janitors or 99% of the janitorial staff have voted "yes" to go on strike in an attempt to receive fair wages and workloads.
The janitor's union has stated that their employer, Flagship, has refused to agree to a contract with them after negotiating for weeks. The current contract expired Thursday, provoking a potential strike on Friday.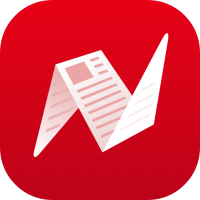 This is original content from NewsBreak's Creator Program. Join today to publish and share your own content.