Fall Cocktail Pumpkin Martini.
(Rinck Content Studio/Unsplash)
By Steven Bonifazi
With the fall season in full swing, it can be very challenging deciding what type of alcoholic beverage to serve at your harvest parties or even by yourself after a long day.
The following are five fall cocktails you can easily make at home:
One of the simplest cocktails to make, apple cider mimosas are a true fall delicacy.
The adult beverage offers a pinch of classiness and elegancy to your drink inventory through its bubbly appearance and offers a sweet crisp taste fused with a spicy flavor and festive touch. Serve in a flute to up your fancy feast this fall.
What you'll need:
Apple Cider - Mixes especially well with alcohol.
Champagne - Dryer champagnes or sparkling wines are recommended.
Brandy - Balances the light and juicy flavor of the cider.
Instructions:
Rim the top of the glasses with sugar and cinnamon.
Pour the brandy, apple cider and champagne into each glass.
Garnish as desired with either apples, caramel or cinnamon sticks.
A creamy pie spiced martini topped with a touch of sweetness and crunch from the graham cracker rim, a pumpkin martini is a true ode to fall.
This cocktail is sure to impress friends and family for any fall occasion and can be served as a pumpkin pie martini finished off with a dash of whipped cream on top.
What you'll need:
Vodka
Heavy cream or coconut milk
1/2 oz of pure maple syrup (add more for a sweeter drink)
Canned pumpkin puree
Pumpkin pie spice
Vanilla extract
Graham crackers
Graham cracker rim
Instructions:
Crush the graham crackers onto a plate using your fingers or the bottom of a jar.
Add the maple syrup to a separate plate to hold the cracker crumbs together.
Place the outer edge of the glass in the syrup and rotate the glass. Hold the glass steadily and rotate the stem for an even coating.
Place the rim in the cracker crumbs and rotate. Then, do the same thing in the cracker crumbs! The maple syrup will glue the crumbs to the rim.
2. The alcohol
Instructions:
Mix the vodka, heavy cream or coconut milk, pure maple syrup, canned pumpkin puree, pumpkin pie spice and vanilla extract into a cocktail mixer and shake back and forth.
Pour the contents into the glass.
Another very quick and easy fall cocktail that requires no muddling, the caramel apple Moscow mule is the fall drink that everyone should be trying.
The sweetness from the caramel vodka and apple cider will meet with a hint of zest from the lime juice and ginger beer to give your tastebuds a ride they will not forget. The smoothness of this combination will have you wondering if there is even alcohol in the drink.
What you'll need:
Caramel vodka
Apple cider
Ginger beer
Crushed ice
Copper mug
Half a lime
Instructions:
Add the caramel vodka, apple cider and lime juice from half a lime to the cocktail shaker.
Shake the shaker vigorously until the ingredients are well combined.
Fill the copper mug with crushed ice.
Pour 3/4 of the mixture into the copper mug.
Pour a little bit of ginger beer on top.
Garnish with apple slices and cinnamon.
If a rum-filled tangy cocktail is what you crave, look no further than Autumn's first press.
A simple but woody beverage, this cocktail infuses hints of lemon from the oleo Saccharum and the pungent smell of rosemary to bring the sense of fall to your mouth.
What you'll need:
1 oz Plantation Rum Traditional Dark
1 oz Montreuil Calvados
.5 oz Michelberger Forest herbal liqueur
.5 oz lemon oleo Saccharum
.75 oz lemon juice
Rosemary sprig
Instructions:
Pour contents into a shaker with ice. Shake vigorously.
Strain into a coupe glass.
Garnish with rosemary sprig.
Created and developed by mixologist Ryan Fitzgerald, the English harvest is a perfect remedy for all your fall desires.
Fitzgerald drew inspiration for this fall cocktail after he ate one of his favorite fall combinations, apples with peanut butter. Knowing that the combination would not work in a drink, he decided to mix the almond syrup with apple juice and burning apple brandy.
What you'll need:
Ice
1 oz London dry gin
3/4 oz bonded apple brandy
3/4 oz dry vermouth
3/4 oz unfiltered apple juice
1/4 oz almond-flavored syrup
3 dashes of Angostura bitters
1 spiral-cut orange twist for garnish
Instructions:
Fill a cocktail shaker with ice.
Add remaining ingredients except for the garnish.
Shake well.
Strain into a small chilled coupe or snifter glass.
Garnish with the orange twist.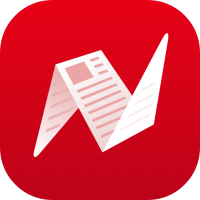 This is original content from NewsBreak's Creator Program. Join today to publish and share your own content.