By Steven Bonifazi
A delectable desired dessert and a representation of fall harvest, pumpkin pie is a true American dish.
Although often tricky to make, what better way to celebrate the new season than delving through some of the best recipes for the savory sweet course. The following are three pumpkin pie recipes you should give a shot this fall:
Classically trained chef, New York Times best-selling cookbook author and mother Jenn Segal brings her years of experimenting with dozens of recipes to the table with this perfect pumpkin pie recipe.
Segal took many years formulating this way of cooking pumpkin pie due to the many different ways it can go wrong. Whether it be a filling that does not properly set, a crack down the center or a soggy, doughy or shrunken crust, baking pumpkin pies is not the easiest culinary craft.
Segal also explains that another big challenge is that there are many variables to pumpkin pies, such as the type of pan you use being either ceramic, glass or metal which all work differently. Next, each pie crust you make from scratch will be different than the next. Lastly, she emphasizes that when working with the custard filling of a pumpkin pie, it can prove difficult gauging when it is done.
Segal's steps to cooking her perfect pumpkin pie are as follows:
The Crust
What you'll need:
1-1/2 cups of all-purpose flour
6 tablespoons of cold unsalted butter sliced into pieces 1/4-inches
3 tablespoons of cold vegetable shortening
4 tablespoons of ice cold water
1 tablespoon of sugar
1/8 teaspoon of baking powder
1/2 teaspoon of salt
Instructions:
Combine baking powder, flour, salt and sugar into a bowl of a food processor that has a metal blade. Pulse to combine.
Add cold butter and shortening. Pulse until mixture is crumbly with small clumps of butter and shortening for flakey crust.
Add ice cold water moderately to dough while pulsing until dough is barley moist and still crumbly.
Dump crumbly dough onto flat surface and gather into ball, shaping it into a disc roughly 4-inches wide. Wrap in plastic.
Refrigerate for 45 minutes at least to allow gluten to rest for tender dough that is less likely to shrink. Dust flour on work surface and roll dough into 14-inch circle. Continue to dust with more flour and work into smooth disc so that it is easier to roll.
Roll the dough into a 13-inch circle and add more dough when needed underneath and on top of it.
Drape the dough over the rolling pin and transfer into a 9-inch deep dish pie pan that is at least 1-1/2 inches deep. Ease inward rather than outward.
Trim edges to 1/2 inches beyond lip of the pan and patch any tears.
Press edges down against the rim and crimp them with fingers or fork.
Place crust in refrigerator for 30 minutes.
Preheat oven to 375 degree Fahrenheit.
Place crust on baking sheet and cover with parchment paper. Fill that halfway full with dried beans or pie weights and bake for 20 minutes.
Take crust out of oven, removing parchment paper and beans or pie weights. Tent edges with strips of foil folded in half lengthwise to protect edges from burning.
Bake for another 20 minutes until dough is dry and golden. (If bottom puffs up, press down gently with spatula).
Remove foil and reduce oven to 325 degrees Fahrenheit.
2. The Filling
What you'll need:
1 (15oz) can pumpkin
1/2 cup of granulated sugar
1/2 cup of light brown sugar
1-1/4 cups of evaporated milk
1 large egg
3 large egg yolks
2 tablespoons of all-purpose flour
1/2 teaspoons of salt
1 teaspoon of ground cinnamon
1 teaspoon of ground ginger
1/2 teaspoon of ground nutmeg
1/8 teaspoon of ground cloves
1/8 teaspoon of ground black pepper
Instructions:
Combine all of the ingredients in a large bowl, whisking until smooth.
Pour the filling into the crust.
Bake for 50 - 60 minutes until the filling sets, appearing dry around the edges and slightly jiggly in the middle.
Let pie cool to room temperature on a rack while still on the baking sheet for a few hours.
Slice or refrigerate until ready to serve.
Founded in 2011 as a personal blog by mother, baker, blogger, author and food photographer Sally, Sally's Baking Addiction's pecan praline pumpkin pie recipe is sure to have you reaching for seconds.
A freezer-friendly and make-ahead pumpkin pie, Sally's recipe offers you a truly flakey pie crust with smooth and spiced pumpkin pie filling topped off with a sweet and salty crunchy pecan topping. She describes it as salted pecan pie meets pumpkin pie in the best way imaginable.
A Thanksgiving dessert icon, Sally's pecan praline pumpkin pie is a twist to her traditional pumpkin pie recipe that she says offers a crunchy tasty contrast to the smooth spiced filling.
Sally's recipe is as follows:
The Crust
What you'll need
2 and 1/2 cups of all-purpose flour
1 teaspoon of salt
6 tablespoons of chilled and cubed unsalted butter
3/4 cup of chilled vegetable shortening
1/2 cup of ice water
Egg wash: 1 large egg beaten with 1 tablespoon of milk or heavy cream
Instructions
Mix flour and salt together in large bowl.
Add butter and shortening.
Cut the butter and shortening into the mixture using pastry cutter or two forks until it is in pea-sized chunks.
Measure 1/2 cup of water in a cup with ice. Stir around. Add 1/2 cup of water from that one tablespoon at a time and stir with rubber spatula or wooden spoon after each tablespoon.
Once dough begins to form large clumps, transfer dough to floured work surface.
Fold dough into itself until the flour is fully incorporated. Form into a ball and divide dough into half.
Flatten each half into 1-inch thick discs.
Wrap each disc tightly in plastic wrap and refrigerate for at least 2 hours.
Roll the dough out in 9-inch shape discs gently with a rolling pin starting from the center of the disc working your way out in all directions, turning dough as you roll.
Chill the shaped pie crust for at least 30 minutes to prevent shrinking.
Fill pie crust with pie weights to prevent the dough from losing its shape. Line the dough with parchment paper, then pour the pie weights in or dry beans.
Bake 12 minutes until edges are set.
Remove pie weights and refrigerate until ready to pour in filling and bake.
2. The Filling
What you'll need
1 15oz can of pumpkin puree
2 large eggs
1 cup of packed light or dark brown sugar
1 tablespoon of cornstarch
1/2 teaspoon of salt
1 and 1/2 teaspoons of ground cinnamon
1/2 teaspoon of ground ginger
1/4 teaspoon of ground nutmeg
1/8 teaspoon of ground cloves
1/8 teaspoon of fresh ground black pepper
2/3 cup of heavy cream
1/3 cup of whole milk
Instructions
Whisk the pumpkin, eggs, brown sugar, cornstarch, salt, cinnamon, ginger, nutmeg, cloves, black pepper, cream and milk together in large bowl until fully combined and smooth.
Remove pie weights and parchment paper from crust.
Pour filling into crust. Brush edges with egg wash.
Bake for 50-55 minutes at 375 degrees Fahrenheit or until center is not jiggly.
Apply pie crust shield or ring of aluminum foil if edges are browning too quickly during bake.
Remove pie from oven to add topping.
3. Pecan Praline Topping
What you'll need
1 cup of finely chopped pecans
1/2 cup of packed light or dark brown sugar
2 tablespoons of honey
sea salt and whipped cream for garnish
Instructions
Mix the pecans and brown sugar together using a fork.
Drizzle the honey in and mix until combined.
Spoon on top of pie and gently press down with spoon or fork so it sticks to filling.
Put pie in the oven to bake for an additional 15 minutes.
Remove pie from oven and place on wire rack to cool for at least 3 to 4 hours.
Cover pie and store at room temperature for 1 day or in the refrigerator for up to 2 days if not serving immediately.
If you're searching for a quick, easy and unique way to make pumpkin pie this fall, look no further than American-based cable channel Food Network's crustless pumpkin pie recipe.
While some may think it is quite odd to not have a crust on a pumpkin pie, this recipe is so creamy and satisfying that it is sure to leave you forgetting about the crust. With a ten minute prep time, Food Network's crustless pumpkin pie recipe is as follows:
What you'll need
Nonstick cooking spray for pie dish
1 15oz can pure pumpkin puree
1/2 cup of packed light brown sugar
1/2 cup of granulated sugar
1 teaspoon pumpkin pie spice
1 teaspoon of pure vanilla extract
1/2 teaspoon of kosher salt
3 large eggs
1 cup of half-and-half
Lightly sweetened whipped cream for serving
Chopped candied pecans for serving
Instructions
Preheat oven to 325 degrees Fahrenheit.
Spray a 9-inch ceramic or glass pie dish with cooking spray.
Put pumpkin puree in a large bowl and add brown sugar, granulated sugar, pumpkin pie spice, vanilla, salt and eggs.
Whisk to combine.
Add half-and-half and whisk until fully incorporated.
Pour the pumpkin mixture into the pie dish and set the dish on rimmed baking sheet.
Bake the pie on the baking sheet until the center is set for 1 hour and 10 minutes to 1 hour and 20 minutes.
Transfer the pie to a rack to cool.
Serve with whipped cream and sprinkle with candied pecans.
Lightly cover the cooled pie with plastic wrap and refrigerate for up to 2 days if not serving right away.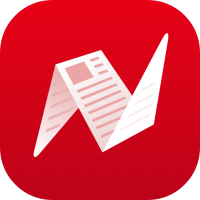 This is original content from NewsBreak's Creator Program. Join today to publish and share your own content.