Covid-19 Vaccine Bottle Mockup (does not depict actual vaccine).
(Daniel Schludi/Unsplash)
By Steven Bonifazi
(DENVER, Colo.) Greetings, good morning and happy Tuesday Denverites.
We are one day closer to the weekend and a lot is going on already.
Today, Denver Public Schools are reporting high vaccination rates among Denver County teens, Denver has a new venue, Denver City Council approved three contracts to move forward with Denver International Airport's 7th runway and an immersive event planning company has landed in Denver intending to turn abandoned spaces into hosts for events.
The following are four of Denver's top local stories you should know:
Denver Public Schools (DPS) have announced COVID-19 vaccination rates among eligible teenagers are high.
DPS and Denver Health partnered together to create in-school vaccination clinics where students, members of staff and families can receive vaccinations. Denver Health Pediatrician Dr. Steve Federico stated that 75% of eligible Denver County teenagers are vaccinated in comparison to the national vaccination rate for teens being 42%, according to the Centers for Disease Control and Prevention.
Woods Boss Brewing Company, a brewery and taproom in Denver that opened in 2017 has opened The Lodge at Woods Boss in June this summer.
The Lodge is a 100-person, 3,400 square-foot event space and music venue that has the same log-cabin-style inspired decor of the brewery and features twelve taps of Woods Boss beer. It also has a separate entrance around the corner from the brewery located at 675 22nd Street with a connecting hallway to both locations.
Denver City Council voted to approve three contracts Monday, giving the green light to Denver International Airport to move forward with its plans for a seventh runway.
The contracts are worth up to $83.5 million that will work to guide review and preliminary designs. The seventh runway would not be open for takeoffs and landings until late 2028 if the Federal Aviation Administration signs off, according to the project schedule in a DIA briefing document.
This would be the first runway built at DIA since 2003.
An immersive event planning company that purchases, restores and repurposes historic landmark buildings into event spaces, Non Plus Ultra (NPU), recently came to Denver with the purpose of flipping abandoned spaces into hosts for events.
Founded in San Fransisco, Denver is NPU's second city, as the city has a large number of empty industrial-type buildings and city officials are planning to repurpose some of those buildings into housing shelters and one into a youth center. NPU selects venues to restore based on the intersection between economic viability and cultural vibrancy in neighborhoods.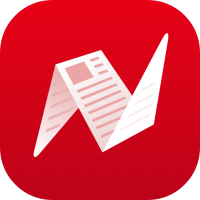 This is original content from NewsBreak's Creator Program. Join today to publish and share your own content.