A laboratory worker takes a swab test.
(Mufid Majnun/Unsplash)
By Steven Bonifazi
(DENVER, Colo.) Good afternoon Denver and top of the week to you and yours.
The first day of the workweek is among us and a lot has happened already.
Today, Colorado's COVID-19 testing program is being put on blast, 8th Ave. bridge over the South Platte River is being replaced, some Colorado hospitals are not posting price information and California's polluted air is adding to Denver's.
The following are four of the top local Denver stories for this Monday you should know about:
Senator Rob Woodward, a Republican representing Larimer County, is requesting an audit of the Centennial State's COVID-19 testing program after questions arose regarding an $89 million contract with a startup company called Curative.
Founded by a 25-year old entrepreneur, Curative makes tests approved only for use in people with symptoms of the virus. The Colorado Department of Public Health and Environment gave Curative's tests free of charge to hundreds of nursing homes last fall as COVID cases climbed, telling them to use the tests off-label on asymptomatic people as well.
The City's Department of Transportation and Infrastructure is set to construct a new 8th Ave. bridge running over the South Platte River this year.
The current 8th Ave. bridge, located between Zuni St. and Federal Blvd. is 92 years old and received its latest refurbishment in the 1960s. The new bridge will be wider and will have a second eastbound lane and sidewalks reaching 10 feet wide for pedestrians and bicyclists.
The majority of hospitals in Colorado are somewhat complying with rules that make shopping for care easier for patients, however, there is still a chance patients will not know what they will have to pay until the bill arrives.
In 2017, Colorado passed a law that requires hospitals to post self-pay prices for common procedures and the Centers for Medicare and Medicaid Services made it mandatory that hospitals post a list of sticker prices for anything they offer in 2019. The Denver Post found that of 87 Colorado hospitals, 34 posted all required prices, 34 posted the sticker price only, two posted no prices at all and the remaining 17 posted some subset of the information required.
As Denver is given the distinction as being among the top 10 cities with the poorest air quality in the country, the reasoning behind it has long been recognized as an unfortunate result of progress.
From locally produced carbon emissions such as coal-based energy production, oil refinement and the combustion of gasoline has created air pollution since the 1980s. Federal records show that air pollution was up for over 260 days out of the year in 2019 and 2020.
California is leading the way for wildfire smoke pollution, sending air particulates from incinerated vegetation to Colorado, despite the Centennial State already dealing with its fair share of wildfire disasters.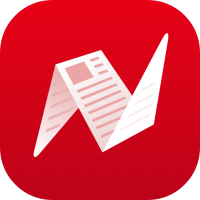 This is original content from NewsBreak's Creator Program. Join today to publish and share your own content.