(Michael Ciaglo/Getty Images)
By Steven Bonifazi
(DENVER, Colo.) Another good afternoon Denverites, and happy Wednesday. Today is the first day of Fall.
Once more, the streets of Denver are buzzing and a lot has happened since you woke up.
Today, Denver's public safety has accounted for a large portion of Mayor Micheal Hancock's 2022 budget proposal, sex trafficking is happening at homeless encampments, a team of civilians is being trained to enforce the City's camping ban on the homeless and the state's economy is continuing to recover from the impact of the COVID-19 pandemic.
The following are four of Denver's top stories this Wednesday that you should know:
(Chip Somodevilla/Getty Images)
The Denver City Council met with the city's public safety agencies Tuesday to discuss spending plans regarding Mayor Michael Hancock's $1.49 billion budget proposal for 2022.
Public safety has taken up a large amount of the proposed budget with roughly 39% or $567.67 million of the budget being accounted for according to data from the city. The second-most funding comes for transportation and infrastructure, accounting for 10% of the proposed budget.
Denver residents have expressed concerns Tuesday regarding sex trafficking in Denver homeless encampments in an online town hall meeting.
The meeting was sponsored by Denver City Councilman Chris Hinds on behalf of District 10, which includes Capitol Hill, a Denver neighborhood home to hundreds of encampments. During the chat portion of the meeting, Denver Police Division Chief Ron Thomas acknowledged that people were asking about sex trafficking.
The city of Denver expects to position a team of civilians in the coming weeks to enforce the city's camping ban to connect the homeless to resources and take police officers out of certain situations.
Officials have stated that the team's last resort will be writing citations. The team is currently being trained as new hires at Denver's Department of Safety and are expected to take to the streets by the middle of October to focus on unauthorized camping.
The Legislative Council Staff released its September forecast on Tuesday, showing that the Centennial State's economy is counting to undergo recovery from the COVID-19 pandemic's impact. 
The state's high consumer spending has been attributed to its success in fighting the virus, according to Gov. Jared Polis, stating that the state is in the lowest 10 states for per capita deaths. He also stated that Colorado's high vaccination rate has played a part in bringing the roaring economy back, with the vaccine allowing businesses to operate safely at full capacity.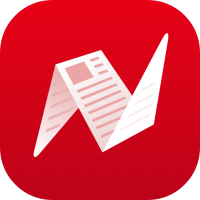 This is original content from NewsBreak's Creator Program. Join today to publish and share your own content.