By Steven Bonifazi
(DENVER, Colo.) Good morning Denver, and happy Monday. Let's start the work week off right.
There is much that has happened in the Mile High City this Monday.
Today, a man and woman are biking across the country to raise funds for cancer research, Broncos quarterback Teddy Bridgewater sets NFL record, Thousands of Coloradans asked to repay thousands of dollars to the state after being on pandemic unemployment and some Denver health experts are claiming that we are in the middle of a "fifth wave" of the COVID-19 pandemic.
The following are four of the top local Denver stories this Monday that you need to know:
Alec Fraser and Jamie Meehan are biking roughly 5,000 miles across the country to raise money for rare cancer research. The idea of biking cross country began when Fraser's son, Julian Fraser passed away in 2017 after a year-long battle with cancer.
Julian was an All-American swimmer and collegiate water polo player and was 19 when he received a diagnosis of osteosarcoma, a bone cancer that mainly affects children and youth. Alex and Jamie are utilizing the same strength that Julian had when fighting his cancer to bike from Connecticut to California to honor Julian and raise a total of half of a million dollars for Cycle for Survival, a nationwide movement that funds rare cancer research.
Broncos quarterback Teddy Bridgewater became the first NFL quarterback on Sunday to open a season with two games of two passing touchdowns, no picks and a 75% completion rate, joining quarterbacks Aaron Rogers and Jeff George. This took place when Bridgewater lead the Broncos to a 23-15 win over the Jacksonville Jaguars.
Bridgewater looked at ease within the pocket for the second week in a row, regardless of taking three sacks and not turning the ball over. So far this season, he has thrown a total of four touchdowns and no picks.
Thousands of Coloradans are being asked to repay thousands of dollars to the state after being on pandemic unemployment as the state has begun sending overpayment letters for pandemic unemployment assistance they are now being directed to pay back. The state has also sent overpayment notifications to over 23,000 residents who enrolled in unemployment.
One Denver man owes over $18,000 to the state and was unaware of owing the money until Wednesday of last week. The man is being asked to repay the money due to failing to file his tax information from 2019, which was added to the pandemic unemployment assistance renewals in Congress as a provision in January of this year.
Metro area health experts are stating that we are in the middle of a "fifth wave" of the COVID-19 pandemic as they keep an eye on COVID hospitalization numbers.
Dr. Jonathan Samet, dean of Colorado School of Public Health stated that the epidemic has been worsening in Colorado since July in addition to claiming that 83% of patients in the hospital battling COVID-19 are unvaccinated, according to the Colorado Department of Public Health and Environment.
Some of the main reasons the state is witnessing an increase in COVID hospitalizations are kids being back in school, people going about with regular activities, mask policies differing throughout the state and unvaccinated people.
Follow me to see more articles like this.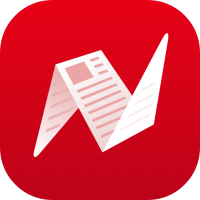 ...
This is original content from NewsBreak's Creator Program. Join today to publish and share your own content.