By Steven Bonifazi
(DENVER, Colo.) Hello, once again Denverites and good afternoon. Today is Wednesday and a lot has happened since the sun rose.
There is a surge in shortages for substitute teachers in Denver metro school districts, one Denver neighborhood that never had a grocery store is finally getting one, Civic Center Park's closure could displace a holiday event and a micro-school is helping Latinx 6th graders embrace their identities.
The following are four top stories for Wednesday that you should know:
Denver metro school districts are experiencing an increased shortage of substitute teachers available this school year.
The shortage was prevalent before the COVID-19 pandemic but it also increased during it. At least 80 Colorado K-12 schools have experienced COVID-19 outbreaks as of last week, affecting no less than 126 staff members.
Located in the West Denver area nearly two and a half miles from the nearest grocery store, the Sun Valley neighborhood is finally getting a store of its own.
Decatur Fresh Marketplace will consist of a 1,800-square-foot grocery store at 995 North Decatur Street and will offer residents fresh produce and job opportunities. Some store items will be pay-what-you-can and youth ages 18 and younger can get free snacks on weekends as a way of giving back to the community.
A celebration of German culture, the Denver Christkindl Market may have to find a new location for its planned holiday event this year as Civic Center Park temporality closed Wednesday, shutting down the park for cleaning and renovation.
The event was scheduled to take place at Civic Center Park on Nov. 19, however, the timeline the park may be shut down for could bleed into that date. Nevertheless, city officials met with the German American Chamber of Commerce Colorado Chapter Monday and assured them that they will work to make sure the event goes on regardless of the park being open or not.
Started by Former Denver Public Schools Principle Kyle Gamba, La Luz micro-school is helping students focus on relationships and getting to know themselves.
All of the 14 students are in 6th grade and are Latinx, however, the school has goals to expand to be able to serve students grades 6th through 8th. The student's school days consist of spending more one-on-one time with teachers, more time outside and culture and heritage lessons.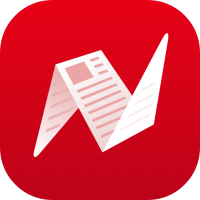 This is original content from NewsBreak's Creator Program. Join today to publish and share your own content.