By Steven Bonifazi
(DENVER, Colo.) As the Fall season quickly approaches, adding houseplants to your home can not only make for some beautiful redecorating, but can also have positive affects on your daily life and health.
Houseplants work to release oxygen into the air and soak up carbon dioxide in addition to removing up to 87 percent of toxins in the air within a timespan of 24 hours, according to NBC News. The following is a list of three house plants you should consider adding to your home this fall:
1. Orchids
Readily available at nurseries and grocery stores across the country, Orchids or the Orchidaceae can add a touch of color and fragrance to your home.
Like any plant pot, Orchids are natural air purifiers and work to absorb carbon dioxide and release oxygen into the air they live in. Furthermore, Orchids can have calming affects and help to improve your mood by reducing stress.
Orchids require sufficient strong indirect sunlight in order for their beautiful flowers to bloom but will burn if they are situated in direct sunlight.
They also need fresh air to survive and can be watered once a week with lukewarm water twice a week in the hot summertime and twice a week in the colder winter times.
2. Dracaena trifasciata
Known commonly as Snake Plants, the Dracaena trifasciata is a species of flowering plant just like the Orchid.
Similar to the Orchid, it also absorbs dangerous pollutants in the air from CO2 and benzene to formaldehyde, additionally helping to defend you from airborne allergies. This is why many people believe that the plant is a good luck plant.
Snake Plants thrive in bright indirect light, with some being able to live in direct sunlight and even in low-light areas of your home. It is best practice to keep Snake Plants in warmer areas of a house, typically near a window. However, make sure that the plant is far from reach of any animals or children, as they can be poisonous if swallowed, causing vomiting, swelling of the throat and tongue and even diarrhea.
Snake Plants can also work to make your home's atmosphere more naturally humid as it releases oxygen at night. They live on average for five to ten years, so you can go ahead and get comfortable with your new plant.
3. Aloe Vera
With over 500 species, Aloe Vera is a succulent plant that is nearly impossible to kill, so you won't have to worry about wasting your money or paying for a funeral.
Aloe plants love indirect light and can be situated anywhere from your home office desk, kitchen table or even your bedside table. Nevertheless, it is common practice to give your Aloe at least six hours of sunlight each day as it can topple over and stretch out when not receiving adequate light.
Aloe's only need to be watered once a week or biweekly to avoid root rot but can be given a lot of water at the time of watering. It is encouraged to water your Aloe Vera plant even more casually throughout the cold winter months.
The plant is commonly known for bringing positive energy to a space and while it can be a stylish addition to your home, it can also purify the air from chemicals like formaldehyde and benzene like Snake Plants and has a multitude of healing properties in the gel inside its leaves.
Once cut open, the gel inside the leaves of the Aloe Vera contain vitamins that can be utilized for instantly soothing cuts, scrapes, burns, sunburn and can even help with dry skin.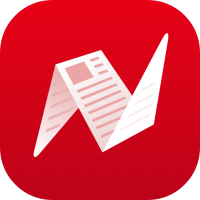 This is original content from NewsBreak's Creator Program. Join today to publish and share your own content.